An unidentified man was killed after a fatal accident involving a motorized bike in Redding on early Tuesday morning, April 13.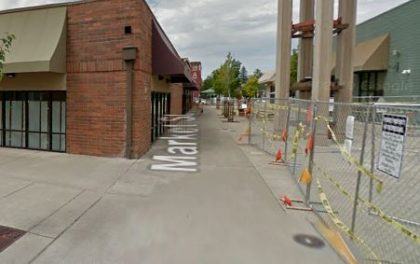 According to the initial reports from local authorities, the accident took place on Market Street, also known as Highway 273, at around 5:30 a.m.
A southbound 2010 Toyota Prius suddenly struck a man who was walking his motorized bicycle on the roadway. It was unclear what caused the driver to hit the victim.
The victim sustained fatal wounds from the crash. He was later pronounced dead at the scene. The identities of the involved parties have not been disclosed.
Local authorities are currently investigating the case. They will attempt to determine the factors and the liability in the accident.

Motor Vehicle Crash Statistics
In the United States, motor vehicle accidents are the most frequent cause of personal injuries. Nearly 2 million people are injured in motor vehicle crashes annually.
Over 200,000 people are injured each year in California alone. With so many vehicles sharing the same roads, traffic congestion, gridlock, and (most seriously) car accidents – both deadly accidents and those resulting in severe injuries – will undoubtedly follow. Common reasons why these accidents occur are speeding, drunk driving, distracted driving, motor vehicle defects, and driver error.
Establishing fault and liability is essential to any car accident. Don't point fingers or accuse the other party of fault, even if you are confident that you aren't the liable party. Leave that aspect of the case for your California motor vehicle accident lawyer and the authorities to take care of. It's one less thing that you need to worry about during this difficult time.
Wrongful Death Attorney for Victims of Fatal Motor Vehicle Accidents in Shasta County
It is vital to seek legal help from a well-versed California motor vehicle accident attorney. The sooner you have a trusted advocate by your side, the better your chances will be of receiving the compensation you deserve for the damages.
Your attorney can help protect you from the tactics insurance companies use to prevent paying claims or paying them fairly. They can ensure that if you need to file a lawsuit, it is done within California's statute of limitations of two years from the date of the accident.
When you hire a California motor vehicle accident attorney, they will assess your accident's circumstances from all angles. They will determine who is liable and what insurance policies there might be to draw from so that you can receive full and fair compensation for your damages.
Call (888) 488-1391 to schedule your free consultation anywhere in California. Our offices are conveniently located in Los Angeles, San Diego, San Francisco & Riverside. We also serve the Irvine, Orange County, Fresno, and Sacramento areas to name a few.