One unidentified man was seriously injured after a DUI crash in Redding on Thursday morning, May 14.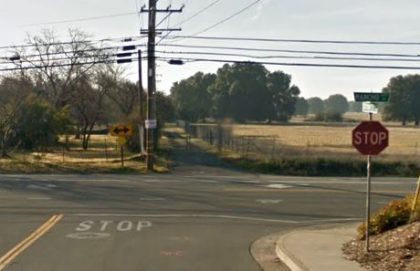 The accident took place at approximately 6:55 a.m. on Rancho Road, just east of Shasta View Drive in Redding.
A westbound white 2012 Volkswagon Tiguan was traveling on Rancho Road when, for unclear reasons, the vehicle veered into the opposite lanes.
The 2012 Volkswagon then collided with an eastbound Toyota Tundra. The Toyota Tundra initially tried to avoid the Volkswagon but was unfortunately unable to.
Due to the severity of the impact, the Volkswagen continued westbound before rolling several times down an embankment.
One person was injured from the collision. Authorities later determined that the Volkswagen driver was under the influence of alcohol or drugs at the time of the accident.
The Volkswagen driver was arrested on suspicion of DUI causing bodily injury. The case is currently under further investigation.

DUI Accident Statistics
Drunk driving is one of the most reckless and dangerous things a driver can do. Unfortunately, approximately 300,000 people are injured each year in the U.S. due to drunk driving accidents.
According to the California Department of Motor Vehicles (DMV), 176,223 injury collisions occurred with drivers in 2015. A total of 17,390 collisions involved alcohol, and 12,776 had drunk drivers.
When DUI accidents occur, the resulting crashes are far more likely to lead to significant injuries. This is because impaired drivers are more likely to engage in reckless or dangerous behavior. Many DUI accidents occur at high rates of speed.
The driver who caused the accident is liable to the other involved parties for paying their damages, such as those just listed. In California, the fault for a collision depends on which driver negligently caused the accident.
Personal Injury Attorney for Victims of DUI Accidents in Shasta County
While it's technically possible to represent yourself in a car accident case, it is not the wisest course of action. Self-representation can put you at risk of making mistakes and missing your opportunity to recover for your damages.
California is a fault-based motor vehicle accident jurisdiction. To hold another party legally responsible for injuries sustained in a car wreck, the victim must be able to establish that the other party bears liability for the crash.
All successful personal injury claims, including drunk driving accident claims, are built on a sturdy foundation of compelling, reliable, and well-presented evidence. Our California DUI accident lawyers can help you put together a strong, effective legal claim.
Our California drunk driving accident attorneys from Arash Law are influential, aggressive advocates for DUI accident victims. Drunk drivers must be held accountable for their egregious and dangerous behavior. We will take your case wherever it needs to go to get you the maximum available financial compensation. Call Arash Law today at (888) 488-1391 or contact us online to schedule your free no-obligation fatal car accident case review.