One person was killed after a deadly DUI crash in Yreka on early Thursday morning, January 7th.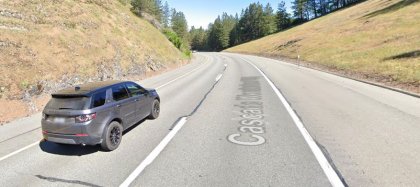 According to the California Highway Patrol's initial reports, the accident took place on Interstate 5 at approximately 1:30 a.m. A Toyota Prius was traveling southbound on Interstate 5 when it hit a parked Freightliner big rig on the west shoulder.
The Prius then veered off the road and continued westbound to Montague Road, where it collided with other parked big rigs on the southbound I-5 onramp.
Authorities later identified the Prius driver as Irfan S., and they determined that he was driving while under the influence at the time of the accident.
Irfan sustained severe injuries while an unidentified passenger from the Prius was killed due to the crash. Irfan was taken into custody in Siskiyou County Jail for DUI-related charges.
Fatal DUI Accident Investigation is Underway
Local authorities are currently investigating the case. Driving while under the influence of alcohol or drugs is one of the most reckless and irresponsible things a driver can do. It won't just put their lives in danger, but it can potentially endanger other people's lives.
According to the National Highway Traffic Safety Administration (NHTSA), approximately 30 people in the U.S. die every day due to drunk driving accidents. Drunk driving accounts for about 29 percent of all motor vehicle accident fatalities in the U.S. Around sixty-one percent of these drivers have a Blood Alcohol Content of .08 percent or higher.
Wrongful Death Attorney for Victims of Fatal DUI Crashes in Siskiyou County
Pending the investigation, the family of the victims may be entitled to a wrongful death claim. Family members of wrongful death victims may seek damages for loss of companionship, pain and suffering, and emotional distress following a tragic or catastrophic accident such as this sad incident.
It can be quite devastating to suddenly lose a loved one due to a fatal DUI accident. While waiting for the official investigation results, the victim's family is encouraged to pursue a wrongful death claim with their attorney's help. Through the wrongful death claim, the victim's family can seek financial compensation for the damages such as funeral costs, loss of income and companionship, pain and suffering, and emotional trauma that the fatal accident has caused them.

Don't delay; give our attorneys from Arash Law a call today! Our firm has decades' worth of experience and competent attorneys that will vigorously fight for your case and ensure that you will receive the justice and compensation you deserve. We have offices in Los Angeles, Sacramento, San Francisco, Riverside, Orange County, San Diego. You may give us a call at (888) 488-1391 for a FREE Consultation.