Injuries were reported after a major DUI traffic collision on a freeway in Solano on Wednesday afternoon, March 17.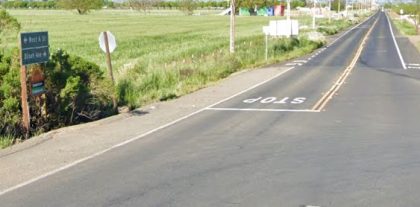 According to the local authorities' initial reports, the accident took place along Interstate 80 near Dixon Avenue. A westbound Acura was traveling at high speeds on the interstate and later crashed into an SUV.
Due to the severity of the impact, the SUV overturned into a nearby field. Injuries were reported, but the number of people that were hurt has not been disclosed. Medical personnel attended to the patients at the scene.
Authorities later confirmed that the Acura driver was driving while intoxicated at the time of the accident. The identity of the Acura driver has not been disclosed, but he was arrested on DUI-related charges.
Local authorities are further investigating the accident.

DUI Accident Statistics
Everyone deserves safe roads. Unfortunately, some irresponsible drivers who drive while under the influence of either drugs or alcohol can seriously endanger other motorists' lives on the road.
Intoxicated drivers put innocent people — and themselves — at severe and unacceptable risk. While California and the United States as a whole have made some remarkable progress on curbing drinking and driving, there is still a very long way to go.
According to the National Highway Traffic Safety Administration (NHTSA), approximately 30 people in the U.S. die every day due to drunk driving accidents. Drunk driving accounts for about 29 percent of all motor vehicle accident fatalities in the U.S. Around sixty-one percent of these drivers have a Blood Alcohol Content of .08 percent or higher.
When DUI accidents occur, the resulting crashes are far more likely to lead to significant injuries. This is because impaired drivers are more likely to engage in reckless or dangerous behavior. Many DUI accidents occur at high rates of speed.
Solano County Personal Injury Attorney for Victims of DUI Accidents
If you were hurt in a DUI accident, you need to bring a separate personal injury claim in civil court. Notably, some of the rules are different in civil court.
You should seek professional representation from a DUI victim attorney near you who can pursue a personal injury claim on your behalf in civil court. Your lawyer can enter any information uncovered in the criminal case, including a DUI conviction, into evidence in your civil case.
Drunk drivers must be held accountable for their egregious and dangerous behavior. DUI accident victims deserve justice. Our law firm is committed to helping injured victims maximize their compensation so that they can pay their medical bills and provide financial support to their families.
The dedicated legal team at Arash Law in California has the experience, knowledge, and commitment to guide your claim toward its most beneficial outcome skillfully. We're standing by to help – 24 hours a day and seven days a week – so please give us a call at (888) 488-1391 today. Our offices are located in Los Angeles, San Francisco, San Diego, Sacramento, Riverside, Woodland Hills, Orange County and are more than happy to travel to your home, office, or place of recovery.