One unidentified person was killed after a deadly pedestrian crash near Skaggs Island Road early Thursday morning, September 16.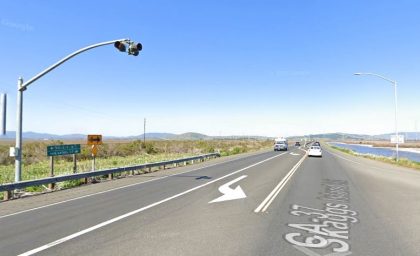 According to the initial reports from local authorities, the accident occurred on State Route 37 near the junction of Skaggs Island Road.
An unspecified vehicle struck the pedestrian on State Route 37 for unclear reasons. The circumstances leading up to the accident have not been established.
Unfortunately, the unidentified pedestrian was fatally injured in the crash and was pronounced dead at the scene. The identity of the victim has not been disclosed.
The eastbound lanes of State Route 121 were closed down to give way for the cleanup and investigation. Information about the crash is limited at the moment. The case is under further investigation.

Fatal Pedestrian Accident Statistics
Pedestrians are more likely to die in a crash compared to passengers of enclosed vehicles. It's because pedestrians have no form of protection in case an accident occurs. Pedestrian fatalities in the United States have become an increasing concern in recent years. Pedestrian deaths increased by 27% from 2007-2016, while other deaths related to traffic decreased by 14%.
For pedestrians, California is a particularly dangerous place. When walking along California roads, local people would tell you to take extra caution. Pedestrians in California face some of the country's most dangerous roadways. According to the California Authority, the death rate in California is 25 percent above the national average. 893 pedestrians were killed in California alone, and 14,000 were injured on public roads in 2018.
Solano County Wrongful Death Attorney for Victims of Fatal Pedestrian Accidents
The grief and sorrow currently experienced by the victim's family can lead them to make unwise decisions about their case. That is why they highly recommend hiring an experienced wrongful death attorney to help them with their claim. An attorney can assist the victim's family in filing a wrongful death claim to seek compensation for the losses caused by the accident. This can include income loss, burial expenses, pain and suffering, and emotional distress.
Our Arash Law lawyers will vigorously fight for their client's rights and best interests while ensuring that the responsible party is liable for negligence. With years of experience in settlement negotiations and legal proceedings, Arash Law's pedestrian accident lawyers know just what to do in cases similar to this,
We can also communicate with the insurance company, calculate damages and use legal strategies to prove their worth during settlement negotiations and potential litigation. Contact our company today for a FREE consultation with an incorrect death lawyer at (888) 488-1391.