A 32-year-old man identified as Joseph B. was killed after getting struck by a hit-and-run driver in Vacaville on Friday morning, January 15.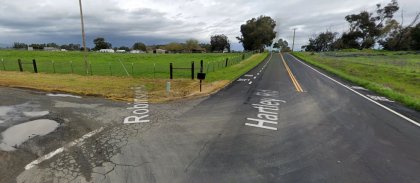 The accident took place on Hartley Road at Robinson Road, just west of Interstate 505 and north of Midway Road, around 6:55 a.m.
Bertinoia reportedly went out of his disabled vehicle on the west side of Interstate 505. As he was standing near his car, an unspecified car traveling north hit him.
The driver did not stop to render aid and fled the scene. The victim sustained fatal injuries from the crash. He was later pronounced dead at the scene.
Local authorities are actively pursuing the hit-and-run driver. Witnesses that can give information about the suspect's identity and whereabouts are encouraged to contact Officer Ensley at 707-428-2100.
Fatal Hit-and-Run Statistics
It is apparent in this case that the liability falls on the hit-and-run driver for leaving the victim wounded and fleeing the scene. The suspect will most likely face criminal charges once caught.
Leaving the scene after an accident is a crime in itself. Unfortunately, around one in five pedestrian accidents are caused by hit-and-run drivers. Sixty percent of people killed in hit-and-run accidents are pedestrians. Common reasons why hit-and-run drivers flee the scene are intoxication, driving without a license, and fear of getting arrested if they remain.
California law is clear that if a motorist bumps or hits an unattended parked car, the driver must leave his or her name and contact information for the damaged vehicle driver. If someone's property has been damaged, it is illegal to drive away in an attempt to go undetected. To do so is a misdemeanor that can carry the maximum sentence of up to six months in jail and a fine of up to $1,000.
The sooner you retain a hit and run lawyer accident near me, the better your chances of obtaining the compensation to which you are entitled.
Solano County Wrongful Death Attorney for Victims of Fatal Hit-and-Run Accidents
Tragic hit-and-run accidents can often leave the victim's family in a vulnerable state. They are still in shock with grief, which is why it is highly recommended for them to seek an experienced attorney to assist them in their case.
Attorneys can assist them in their pursuit of justice by conducting a private investigation on their behalf, filing a wrongful death claim, as well as talking to insurance companies on their behalf.
Filing a wrongful death claim is also important. It will allow them to receive compensation for the damages (such as loss of income and companionship, pain and suffering, funeral expenses, and emotional distress) that the accident has caused them.

If your loved one passed away from a hit-and-run crash and you wish to bring justice for them, Arash Law is capable of giving you the justice you deserve. Our firm has decades of experience handling injury and wrongful death cases. We will ensure that you will get the compensation that you rightfully deserve. Our offices are conveniently spread throughout California. If you have any inquiries, visit us at our firms in Los Angeles, Sacramento, San Francisco, Riverside, Orange County, and San Diego. You may also call us at (888) 488-1391 for a FREE Consultation.