One unidentified person was injured after a pedestrian crash in Spain Street on Tuesday morning, October 19.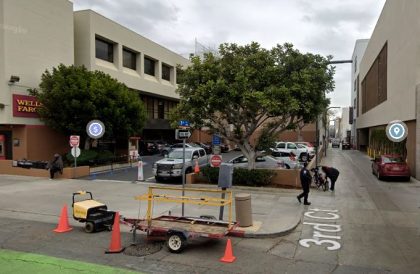 According to the initial reports from local authorities, the accident happened at approximately 10:00 a.m. at Third Street West in Spain Street.
The unidentified man was walking his dog on Spain Street when he was suddenly struck by a vehicle turning left out of a Vallejo Home. The driver claims that he could not see the small dog that was walking behind its owner on a leash.
Unfortunately, the dog died in the crash. Meanwhile, the owner sustained a severe head injury and was airlifted to Santa Rosa Memorial Hospital for treatment.
Information about the accident is limited at the moment. The identities of the involved parties have not been disclosed. Local authorities are further investigating the case.

Pedestrian Accident Statistics
Accidents between cars and pedestrians can result in severe injuries. When people are hit by cars while walking, it is typical for them to sustain fractured bones, traumatic brain injuries, spinal cord injuries, or permanent disabilities due to their injuries. This has a significant impact on their quality of life.
Pedestrian traffic accidents have unfortunately gone up in the United States. Every 88 seconds, at least one person dies because of a pedestrian crash. In 2017, there were 5,977 pedestrian fatalities in the United States. Pedestrians should avoid crossing the road at all costs. They are the most at danger of significant injury in the case of a severe accident since they are unprotected and defenseless.
Pedestrian accidents are on the rise in the Golden State. In 2017, around 1,200 pedestrians were killed, up by about a quarter from the year before. According to the NHTSA, intoxicated drivers, inattentive drivers, and cars failing to give the right of way are the most common causes of pedestrian accidents.
Pedestrian Accident Attorneys in Sonoma County
The legal term for responsibility is a liability. Liability in personal injury law refers to both legal and financial responsibility for the victim's damages. A victim's damages describe both economic and noneconomic losses. In a pedestrian accident lawsuit in California, determining culpability requires investigating who or what caused the impact.
California is a no-fault state when it comes to car accidents. Following a pedestrian accident in Sonoma County, the wounded party should seek financial restitution from the at-fault party. The driver who hit the pedestrian will almost certainly be held liable for the damages.
If you believe that someone else is to blame for the loss or injury of a loved one, contact Arash Law. Because we have the resources and experience to do so, you can pursue justice and ensure that you receive adequate compensation.
We have locations throughout California, including Los Angeles, Sacramento, San Francisco, Riverside, Orange County, and San Diego. Call (888) 488-1391 for a free consultation with a California personal injury attorney. Based on the evidence, your Sonoma County pedestrian accident lawyer can assist you in constructing a case against the motorist or another party.