One person was seriously injured after a hit-and-run accident in Santa Rosa on Tuesday night, September 7.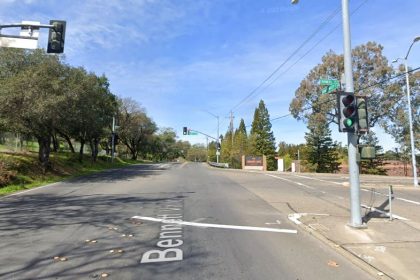 The major accident occurred in the area of Bennet Valley Road and Famers Lane in Santa Rosa. A 60-year-old man was reportedly walking along the road outside of a marked crosswalk when a van suddenly struck him at the intersection.
The hit-and-run driver was suspected to be a 17-year-old boy. He did not stop to render aid and drove away from the scene. He later returned to the crash site at around 9:00 p.m.
The 60-year-old pedestrian was seriously injured in the mishap. He was taken to an area hospital with life-threatening injuries.
Drugs and alcohol were not suspected to be factors in the crash. No other injuries were reported. Local authorities are further investigating the case.

Hit-and-Run Accident Statistics
It is a crime in and of itself to flee the scene of an accident. Every minute, a hit-and-run accident occurs in the United States. Since 2006, approximately 682,000 hit-and-run crashes have been recorded across the country, with an average of 2,000 reported deaths per year.
California ranked seventh in the nation in terms of hit-and-run deaths per capita. According to AAA, there were 2,049 deaths in the United States due to hit-and-run accidents in 2016, with 337 occurring in California — the most recent year for which data is available. It is the highest number ever recorded in the state and represents a 60% increase over 2009.
Approximately 20% of pedestrian crash fatalities are attributed to fleeing drivers. 68% of the pedestrians and bicyclists were killed in hit-and-run accidents. Hit-and-run drivers flee the scene for a variety of reasons. They could be intoxicated or impaired by drugs, have legal issues, be uninsured, or be illegal immigrants.
Personal Injury Attorney for Victims of Hit-and-Run Accidents in Sonoma County
Pedestrians are one of the most vulnerable users on the road. They are also common victims of hit-and-run accidents. If you have been injured by a hit-and-run driver and the suspect hasn't been found yet, you are still entitled to receive compensation for the damages the accident has caused you.
An injury after a major traffic accident can leave the victim unable to work, thus being unable to earn money for a living. The victims are expected to recover from their injuries; however, generating income while recovering can be quite difficult, which can stress the victims out.
After an accident, you must seek help from an experienced hit-and-run attorney immediately. Attorneys can assist you in filing a personal injury claim and talk to insurance companies on your behalf.
Our hit-and-run accident attorneys from Arash Law are always ready to help you with any questions or concerns about your claim. To gain the best results for our clients, we devote time to knowing them and their legal battles. Feel free to give our office a call at (888) 488-1391 to get the assistance of a hit-and-run attorney regarding your car accident.