An unidentified man was killed after getting struck by multiple vehicles in Rohnert Park on Sunday morning, August 8.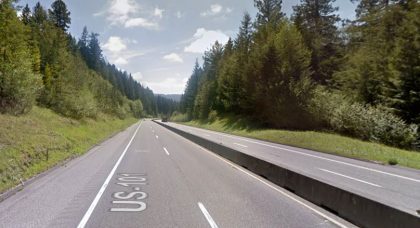 The deadly accident transpired at approximately 4:11 a.m. on Highway 101 near Rohnert Park Expressway Off-Ramp. A man traveling northbound in a gray Nissan reportedly got out of his vehicle in the middle lane for unclear reasons.
Unfortunately, a passing Ford-250 rear-ended the gray Nissan, which pushed the vehicle forward and struck the man, throwing him further on the roadway. A passing Ford F-150 then struck him. The Nissan driver was fatally injured in the crash. He was pronounced dead at the scene. His identity has not been disclosed.
Four people in the Ford-250, including the driver, sustained minor injuries in the mishap. They were taken to an area hospital for treatment. Meanwhile, the Ford F-150 driver was uninjured. Additional details about the accident are currently unavailable.
No arrests have been made at the moment. The case is currently under further investigation. Witnesses that can provide more information about the accident are urged to call CHP at 707-588-1400.

Fatal Multi-Vehicle Collision Statistics
In comparison to passengers in closed vehicles and motorcycles, pedestrians are more vulnerable to road hazards because they are unprotected in the event of an accident. Pedestrian accidents are growing more prevalent around the country. According to the Governors Highway Safety Association, pedestrian fatalities in the United States climbed by 27% from 2007 to 2016, while other traffic-related deaths declined by 14%.
In this case, the pedestrian was struck by multiple vehicles on the roadway. When three or more cars collide on the roadway, it is considered a multi-vehicle collision. This type of car accident is commonly caused by a "chain reaction," when one car bumps into another, which causes the other to hit the next vehicle.
Multi-vehicle collisions are commonly caused by drunk driving, speeding, and distracted driving. It can be quite challenging to pinpoint liability during a multi-vehicle collision investigation as multiple parties are involved.
Sonoma County Wrongful Death Attorney for Victims of Fatal Multi-Vehicle Collisions
Multi-vehicle collisions are highly complicated cases. They are also often deadlier than normal car crashes. If you have lost a loved one from a fatal multi-vehicle collision, it's vital to seek legal assistance immediately.
The sudden loss of a loved one can bring extreme pain and trauma to the victim's family. They may also be left to face expensive medical bills and funeral expenses. After a loved one's death from a traffic accident, the victim's family can pursue a wrongful death claim.
Through the wrongful death claim, the victim's family can seek compensation for the damages (such as loss of companionship and income, pain and suffering, and emotional distress) caused by the tragic accident. It's vital to have an experienced attorney by their side when they pursue a wrongful death claim.
Our attorneys from Arash Law are here to assist you 24/7 if you have any questions or concerns about your case. We have offices located in Los Angeles, Sacramento, San Francisco, Riverside, Orange County, and San Diego for your convenience. For inquiries and questions, you are free to drop by any of our offices in California or call us at (888) 488-1391 for a FREE Consultation with one of our best lawyers.