Three people were injured after a multi-vehicle traffic collision in Petaluma on Tuesday morning, August 10.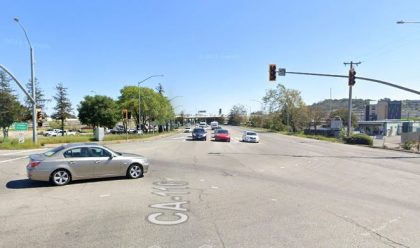 According to the initial reports from local authorities, the accident occurred on Highway 116 in Petaluma at around 10:45 a.m. Three vehicles were reportedly involved in the collision. A westbound commercial box truck was initially traveling on Highway 116 when, for unclear reasons, it broadsided an eastbound Volkswagen Jetta.
The Jetta driver then lost control of his vehicle, and it began spinning into the westbound lanes and collided head-on with a Chevrolet pickup. Both the Jetta and the box truck drivers were trapped in the wreckage but were immediately extricated by emergency personnel.
Three people were injured in the mishap. They were all taken to an area hospital for treatment. The identities of the involved parties have not been disclosed. Local authorities are further investigating the possible causes of the accident.

Multi-Vehicle Collision Statistics
Car accidents in the United States are more frequent than you might expect. Every 60 seconds, a car accident happens, according to the National Highway Traffic Administration. This means that around 5.25 million car accidents occur in the United States each year. Every year, at least 6 million traffic accidents occur in the United States. In 2019, there were around 33,244 fatal motor vehicle crashes, resulting in 36,096 deaths.
Multi-vehicle accidents are only one type of car accident. This accident occurs when three or more vehicles are involved. A "chain reaction usually produces this type of collision," in which one car collides with another, which causes the other vehicle to collide with possibly another vehicle. In this case, a truck was also involved in the collision. Truck accidents cause some of the most serious injuries of all traffic accidents, in large part because a heavy truck generates more force in a collision.
Sonoma County Personal Injury Attorney for Victims of Multi-Vehicle Collisions
Any type of traffic accident can result in serious injuries for the victims involved. Even if they can survive the accident, the accident could leave them with catastrophic injuries that require a lifetime of care. Lost wages, in-home nursing care, medical treatment, and modifications to the home to make it accessible are all subject to compensation in a personal injury claim.
An experienced truck accident lawyer will know how to prove the value of these future expenses to ensure that you receive fair compensation for them. In a multi-vehicle collision case, multiple insurance companies will be involved; each one is protecting its financial interests. Other injury victims might have their lawyers. The only way to protect your legal right to compensation is to be sure that you have someone fighting on your side.
Arash Law's attorneys will fight to establish who was at fault for the accident and ensure that you are fairly compensated for your injuries and losses. Your attorney can also protect your rights if there is insufficient insurance coverage to cover all of the injuries that occurred Call Arash Law today at (888) 488-1391 or contact us online to schedule your free no-obligation fatal car accident case review.