One person was killed after a deadly traffic crash involving a transit bus on late Thursday morning, October 7.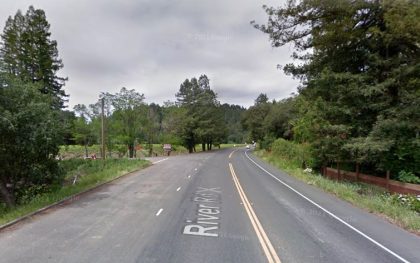 The deadly collision transpired shortly before noon in front of Korbel Winery at 13250 River Road near Guerneville.
A pickup truck and a transit bus collided on the roadway under unclear circumstances. How the collision occurred the reason it happened has not been established.
One person was killed in the crash. The identity of the deceased has not been disclosed. It's unclear whether drugs or alcohol played a role in the mishap.
Information about the accident is limited at the moment. Local authorities are further investigating the cause of the collision.

Fatal Bus Accident Statistics
Buses are seen as a safe alternative to flying by those traveling in large groups. Buses are frequently used by locals and tourists alike to get around the state and across the country. However, as the number of bus accidents in the United States rises, it is becoming increasingly clear that buses are not always secure.
In 2019, there were 3,087 fatal bus and large truck crashes in the United States. 60,818 people were injured in bus crashes, and 122,331 vehicles were damaged as a result, according to the same report. You don't have to pay for parking or drive, and you can multitask while you're waiting. When you board a bus, you have a right to believe that it is safe for transit and that the company and driver are taking all necessary precautions to ensure the safety of their fellow travelers.
Unfortunately, Californian cities are not exempt from tragic bus and car accidents. 277 people were killed, and 3,939 were injured in bus and truck accidents in California. At least one person was killed in 244 bus or truck collisions reported out of the 8,696 total. Accidents involving buses can be catastrophic due to their enormous mass and width.
Sonoma County Wrongful Death Attorney for Victims of Fatal Bus Accidents
If a loved one died due to someone else's carelessness, you might be entitled to monetary compensation. Assistance from an experienced wrongful death lawyer will be necessary if you decide to file a claim. Families who have lost a loved one in a car accident can receive wrongful death benefits from the other party.
Keep in mind that a car accident victim in California has two years from the date of the accident to file a lawsuit. As a result, filing a claim as soon as possible is critical. Talk to an experienced bus accident attorney from California for advice concerning your specific case. Each bus accident is different and will have numerous options for victims. These are just general options that most victims have after serious motor vehicle collisions.
At Arash Law, we'll listen to your case in a free consultation, at our headquarters in Los Angeles or offices in San Diego, San Francisco, Riverside, Sacramento, Orange County, or even over the phone. We can help you take the proper steps for you to recover from the accident fully. Call (888) 488-1391 to get in touch today.