A 21-year-old woman identified as Angel R. and another driver was seriously hurt after a major head-on traffic collision near Salmon Creek on Monday morning, March 1.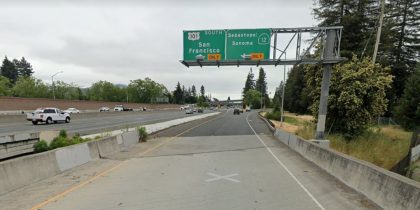 According to the local authorities' initial reports, the collision transpired at approximately 7:10 a.m. on Highway 101 north of Salmon Creek.
Angel R. was initially driving her 2016 Hyundai Elantra northbound when, for unclear reasons, she veered onto the southbound lanes. The Hyundai Elantra then collided head-on with a southbound 2002 GMC Yukon.
Both drivers sustained serious injuries from the collision. They were taken to St. Joseph Hospital via ambulance for treatment.
It is unclear whether drugs or alcohol were factors in the collision.
Local authorities are currently investigating the case. They will attempt to determine the cause of the collision and the liability.

Head-On Collision Statistics
Head-on collisions are more dangerous and deadly compared to other types of car accidents. It's because the force is much stronger in a head-on collision.
There is a lot of energy generated by head-on collisions. In turn, this increased energy means that injuries are more likely to be fatal in this type of crash. Unfortunately, head-on collision accidents are not uncommon.
According to the National Highway Traffic Safety Administration, there were 3,304 fatal car accidents in California in 2017. Although head-on collisions only represent 2 percent of accidents, they account for 10 percent of fatalities on U.S. roadways.
The injuries that can be survived can be severe, so victims of a head-on collision are also more likely to have permanent brain damage, amputations, or disabilities.
Salmon Creek Personal Injury Attorney for Victims of Head-On Collisions
Permanent injuries also require permanent medical care. Victims often spend years seeing specialists, getting second opinions and consultations, and following up with a primary care provider. They will likely need medications and assistance devices (such as a wheelchair or walker). They can also spend years receiving rehabilitative services such as physical therapy, occupational therapy, pain management, or chiropractic care.
A lifetime of medical care is not cheap, and this is why many permanent injury claims settle for amounts that seem incredibly high. Liability can in head-on collision cases like this can also involve complex legal issues and defenses. It might be split between multiple drivers or companies. The defense might even try to say that you were partly at fault for your injuries.
The difficulty in navigating this process is why it is essential to work with an experienced California accident lawyer who knows how to prove liability. Our lawyers at Arash Law are ready to help you. We will actively fight for your rights and ensure that you get the compensation that you deserve. Call us at (888) 488-1391 for a FREE Consultation.