Several people were hurt, including a child, after a traffic collision involving a DUI driver in Petaluma on Friday evening, July 23.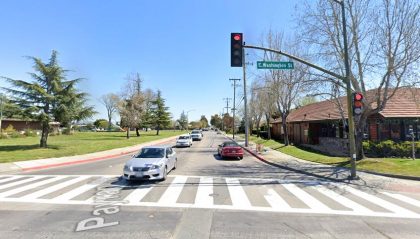 The accident took place at the intersection of East Washington and Street Payran at approximately 7:00 p.m. Three vehicles were involved in the collision. The circumstances leading up to the crash have not been established.
Several people were injured due to the mishap, including a child who sustained cuts on the head. However, it was confirmed that one of the involved drivers was under the influence at the time of the collision. He was identified as 31-year-old Herman A. of Petaluma.
He was arrested and booked into Sonoma County Jail to suspect probation violation, driving with a suspended license, and felony DUI. An investigation of the accident is currently underway. Witnesses that can give more information about the mishap are urged to call Petaluma police at (707) 778-4372.

DUI Accident Statistics
Intoxicated drivers put innocent people — and themselves — in grave danger. While California and the United States as a whole have made significant progress in terms of reducing drinking and driving, there is still a long way to go. In the U.S., drunk driving is one of the leading causes of car accidents and fatalities. In 2018 alone, there were 10,511 deaths attributed to drunk driving accidents.
According to the National Highway Traffic Safety Administration (NHTSA), approximately 10,000 people are killed annually due to DUI accidents. According to the Center for Disease Control and Prevention information, around 18% of all fatal motor accidents involve drugs and alcohol. One of the most disturbing things about DUI wrecks is that they are disproportionately likely to result in fatalities or severe injuries, including traumatic brain injuries (TBIs), broken bones, internal organ injuries, spinal cord damage, and partial or total paralysis.
Personal Injury Attorney for Victims of DUI Accidents in Sonoma County
California is a fault-based motor vehicle accident jurisdiction. To hold another party legally responsible for injuries sustained in a car wreck, the victim must establish that the other party bears liability for the crash. If you have been injured in a DUI accident, you have the right to pursue a personal injury claim with the help of an experienced attorney.
Your lawyer can enter any information uncovered in the criminal case, including a DUI conviction, into evidence in your civil case. Not only will your lawyer ensure that you act before the deadline, but they will also be able to launch a thorough investigation into the DUI accident, ensuring that you can present the most compelling personal injury case possible.
Have you been injured in a DUI-related accident? Please consult with one of our Arash Law attorneys right away. Our California drunk driving accident lawyers at Arash Law understand how to hold defendants and large insurance companies accountable. Call us at (888) 488-1391 or send us an email to set up your free, no-obligation fatal car accident case review.