A 69-year-old woman identified as Kathleen I. was seriously injured after a major bicycle crash near Arnold Drive on Tuesday morning, June 15.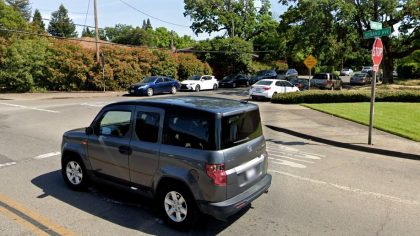 The major collision transpired at approximately 8:06 a.m. on West Verano Avenue, just east of Arnold Drive. The older woman was riding her bicycle on West Verano Avenue when, for unclear reasons, she road directly into the path of an eastbound 2011 Nissan Altima.
The Nissan was, unfortunately, unable to avoid the bicycle and crashed into it. The Nissan driver, identified as 71-year-old Kenneth C., remained at the scene and cooperated with authorities. The bicyclist sustained serious injuries from the crash. She was rushed to Kaiser Hospital in Santa Rosa.
Neither drugs nor alcohol was considered as factors in the collision. The victim was wearing a helmet at the time of the accident. An investigation of the accident is currently underway.

Bicycle Accident Statistics
Riding a bicycle is often seen as a good alternative for riding cars, especially if you're visiting nearby areas. However, bicyclists are more vulnerable to the dangers on the road compared to occupants of private vehicles. Unfortunately, bicycle fatalities are rampant in the U.S. Every year, approximately 742 people die due to fatal bicycle accidents. In 2018, 857 cyclists were killed, which makes 2018 the deadliest year for bicyclists.
Statistics show that California leads the nation in the number of bicycling crash deaths per year. In 2017, 145 people were killed, while 11,116 cyclists were injured in California. In many of these cases, the driver failed to yield the right of way, didn't check for bikes before pulling out, ran a stop sign or red light, or wasn't paying attention while driving. Texting and driving, drunk driving, and careless driving can all lead to a bicycle collision.
Personal Injury Attorney for Victims of Bicycle Accidents in Sonoma County
After an accident, don't wait to speak to an attorney. No matter the extent of your injuries, you deserve to discuss your eligibility for compensation with an experienced personal injury lawyer. Dealing with injuries after a significant bicycle accident can be quite challenging. While waiting for the official investigation results, the victims are entitled to pursue a personal injury claim with their attorney's assistance. The victims will demand financial compensation for their medical expenses, lost earnings, emotional trauma, and pain and suffering through the personal injury claim.
If you or someone you love was recently involved in a bicycle accident in California, come to Arash Law. We have experience representing clients in these scenarios. Please pay our offices in Los Angeles, Sacramento, San Francisco, Riverside, Orange County, and San Diego a visit for inquiries and questions. You may also contact us at (888) 488-1391 for a FREE Consultation.