A 52-year-old man identified as Steven Bishop was seriously injured after a significant head-on traffic collision near Schellville on Thursday morning, December 24.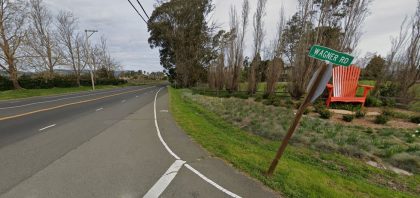 The deadly collision took place on Highway 121 near Wagner Road near Schellville in Sonoma County at approximately 9:00 a.m.
A 2009 Mazda was initially driving southbound on Highway 121 when the driver reportedly tried to pass another vehicle in the southbound lane near the double yellow lines.
While attempting to surpass the other vehicle, the Mazda driver could not control his car and collided head-on with a northbound Ford pickup. The driver of the Mazda was fatally wounded in the crash. He was later pronounced dead at the scene.
Meanwhile, the Ford driver sustained severe injuries as a result of the accident. He was rushed to Queen of the Valley hospital. Both of the drivers were not wearing seatbelts at the time of the accident. Drugs and alcohol were not considered as factors.
Fatal Head-On Collision Investigation is Underway
The California Highway Patrol is currently investigating the fatal collision. Police will also determine the cause and liability.
Although head-on collisions only represent 2 percent of accidents, they account for 10 percent of fatalities on U.S. roadways. Head-on collisions mainly occur when drivers are distracted or are experiencing over-fatigue.
When facing a case like this, it's essential to have a Sonoma County wrongful death attorney specializing in head-on collision crash cases to conduct an independent investigation. Attorneys have the resources to help the victim's family to receive the justice that they deserve. They can re-interview important witnesses, review any related surveillance footage from the crash scene, and obtain phone and texting records of the liable party.
Personal Injury Attorney for Victims of Head-On Collisions in Sonoma County
Suddenly losing a loved one due to a fatal head-on collision can be overwhelming. While the official investigation is on-going, the victim's family is entitled to pursue a wrongful death claim with their attorney's help.
Attorneys can survive as a helpful legal guide during these difficult times for the grieving family. They will vigorously fight for their client's rights while ensuring that the negligent driver will be held accountable for their suspected crime.

If you or your loved one has been affected by a major traffic accident, our team at Arash Law is always ready to help you. Our lawyers are equipped with both experience and resources to help you win your case and give you the rightful compensation that you deserve. For inquiries and concerns, you may visit our offices in Los Angeles, Sacramento, San Francisco, Riverside, Orange County, and San Diego or give us a call at (888) 488-1391 for a FREE Consultation.