An unidentified person was killed after a major motorcycle collision in the northwest side of Petaluma on Thursday morning, April 6.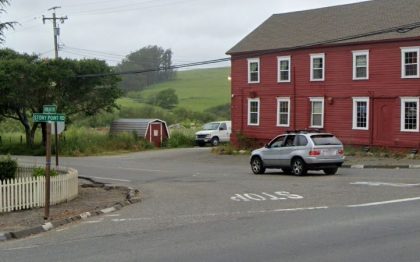 The accident occurred at approximately 10:20 a.m. on Stony Point Road, just north of Roblar Road.
The motorcyclist was heading northbound when he was suddenly struck by a Ram Ford pickup truck on Roblar Road.
The motorcyclist was ejected from his vehicle as a result of the collision. The motorcycle rider sustained life-threatening injuries from the accident.
Unfortunately, the motorcycle rider succumbed to his injuries and was pronounced dead at the scene. His identity has not been disclosed.
It is unclear whether drugs or alcohol played a role in the crash. Local authorities are further investigating the accident.
Anyone that can provide additional helpful information about the accident is encouraged to call the Santa Rosa CHP Office at 707-588-1400.

Fatal Motorcycle Accident Statistics
Motorcycle accidents are terrible tragedies that almost always harm the motorcyclist more than the other party involved. Motorcyclists are highly vulnerable in collisions and can easily sustain catastrophic and fatal injuries.
California is not a safe place for motorcyclists. More than 500 motorcyclists died, and more than 15,500 were injured in 2017 in California. The high numbers are no surprise as California has over 800,000 registered motorcyclists.
Some of the common causes of motorcycle accidents are distracted driving, speeding, drunk driving, reckless driving, bad weather, wrong-way driving, and failure to observe traffic laws.
Motorcycle riders are encouraged to dress appropriately and wear a helmet every time they ride their motorcycle to prevent fatal injuries. Wearing helmets were estimated to be 37% effective in preventing motorcycle deaths.
Wrongful Death Attorney for Victims of Fatal Motorcycle Accidents in Sonoma County
The stress and sorrow following a loved one's death due to an accident can be too overwhelming. Professional wrongful death attorneys can stay updated on the official investigation on behalf of the family while ensuring that their client's legal rights and best interests are protected.
The victim's family should pursue a wrongful death claim with their attorney to receive the justice and compensation they deserve. The liable party will be required by law to provide financial compensation for medical bills, funeral expenses, pain, and the decedent's suffering through the wrongful death claim.
At Arash Law, we know compensation won't bring back your loved one after a motorcycle accident. It can, however, can go a long way toward improving your family's financial future. We want to help you seek justice, compensation, and closure after the tragic death of someone you loved. Get in touch online or call (888) 488-1391