An unidentified man was seriously hurt after a motorcycle collision in Riverbank on Sunday evening, July 11th.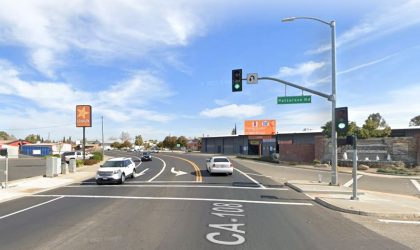 According to the initial reports from local authorities, the crash took place on Highway 108 near Patterson Road in Riverbank. A four-door sedan and a motorcycle collided on the roadway under unclear circumstances. How the crash occurred, and the reason it happened has not been determined.
The motorcyclist sustained major injuries from the crash. He was immediately taken to an area hospital for treatment. The identities of the involved parties have not been disclosed. It is unclear whether drugs or alcohol played a role in the collision.
Information about the crash is limited at the moment. Local authorities are currently investigating the potential causes of the collision. They will also determine whether the driver is liable for the accident.

Motorcycle Crash Statistics
Motorcycle accidents frequently result in serious injuries and, in the worst-case scenario, death. Motorcycle riders are particularly vulnerable to collisions and can easily suffer catastrophic or fatal injuries. According to the U.S. National Highway Traffic Safety Administration (NHTSA) statistics, motorcycle riders have 16 times the risk of injury and 35 times the risk of a fatal crash compared to car passengers.
To avoid catastrophic injuries, motorcycle riders are advised to dress appropriately and wear a helmet whenever they ride their motorcycle. Helmet use was found to be 37 percent effective in reducing motorcycle fatalities. Some of the common causes of motorcycle accidents are distracted driving, speeding, drunk driving, reckless driving, bad weather, wrong-way driving, and failure to follow traffic laws.
Personal Injury Attorney for Victims of Motorcycle Accidents in Stanislaus County
Motorcycle accidents often result in serious injuries that can be quite expensive to treat. You could end up in the hospital, dazed and confused, days after the accident. Whatever your situation, know that you have the right to speak with an attorney about your injuries and property damage right away. The sooner you seek legal advice, the better.
Although it is possible to pursue a personal injury claim on your own, it is better if you seek the help of an experienced attorney to ensure that you'll get the compensation that you deserve. Attorneys assist you in filing your claim. Aside from that, they can also speak with insurance companies on your behalf.
Our motorcycle accident attorneys from Arash law can serve as aggressive advocates for victims. We have the resources that can help you win your claim. We offer free consultations with no obligation to retain our firm. We also work on a contingency-fee-basis, meaning you don't pay a dime unless we win you compensation. Get in touch online or call (888) 488-1391