One person was killed, while another person was injured after a police chase in Ceres ends in a car crash on Saturday evening, July 17.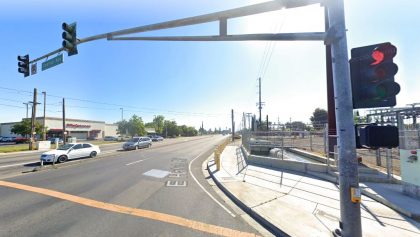 The major crash happened at around 6:00 p.m. near Central Avenue and East Hatch Road in Ceres. Police attempted to pull over a silver Volkswagen Beetle, but the driver did not stop and sped off northbound on East Hatch Road.
The Volkswagen driver then later lost control of his vehicle and slammed into a semi-truck. Two people were trapped in the wreckage. Emergency personnel later extricated the Volkswagen driver and his passenger from their vehicle.
The Volkswagen driver sustained fatal injuries from the accident and was pronounced dead at the scene. The passenger in the Volkswagen sustained life-threatening injuries from the crash. He was rushed to an area hospital for treatment.
Details about the accident are limited at the moment. It was unclear what prompted the police to pull them over. The crash is currently under investigation. Witnesses that can provide additional information about the accident are urged to call the CHP at 209-545-7440.

Fatal Two-Vehicle Crash Statistics
All drivers must obey traffic laws and comply with traffic signs and signals. They also must be familiar with and obey right-of-way laws in whatever state they are operating a motor vehicle in. Many drivers fail to do so due to driving under the influence, distraction, speeding, or aggression. Their actions morph intersections into hazards and cause devastating accidents.
In California, car accidents are one of the leading causes of injury deaths. California had over 3,304 fatal car accidents in 2017, according to the National Highway Traffic Safety Administration (NHTSA).
Intersections are the most common part of the roadway for failure to yield accidents to happen. However, they can happen in many different locations, such as a driveway or pedestrian crosswalks. Distracted driving, drunk driving, and driver fatigue are all factors that contribute to these collisions.
Wrongful Death Attorney for Victims of Fatal Two-Vehicle Collisions in Stanislaus County
The driver who caused the accident is responsible for the damages suffered by the other parties. In California, the fault for a collision is determined by which driver was negligent in causing the collision. Both drivers may be at fault in some cases. Even if this occurs, one driver may be able to seek compensation from the other.
No matter the circumstances surrounding your accident, a California failure to yield collision attorney can get to the bottom of what happened and hold the appropriate parties accountable for the injuries you sustained. You could be entitled to monetary recovery for your injuries and damages.
Call Arash Law today at (888) 488-1391 or contact us online. Schedule your free no-obligation failure to yield accident case review with one of our compassionate California failure to yield collision lawyers today. We offer a No Win, No Fee Guarantee, which means you don't owe us a dime unless we obtain compensation on your behalf. Schedule your consultation today.