A 50-year-old bicyclist identified as Juan M. was killed after getting struck by a hit-and-run driver in Turlock on early Monday morning, May 3.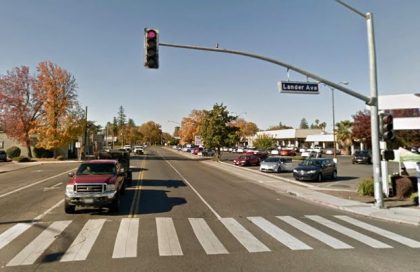 The deadly accident happened at around 12:30 a.m. on the 400 block of Lander Avenue in Turlock.
The victim was struck by a white 2009 GMC pickup truck for unclear reasons. The driver of the pickup did not stop to render aid and fled the scene.
The bicyclist sustained life-threatening injuries as a result of the collision. First responders attempted to save his life and immediately took him to an area hospital.
Unfortunately, the victim later succumbed to his injuries and died in the hospital. Authorities later found the hit-and-run driver. He was identified as Francisco Javier Castellon G.
The suspect was apprehensive and refused to follow police orders. He attempted to lead them out into the county area where he later lost control of his truck and crashed on Crows Landing Road.
The suspect attempted to flee from that crash as well but police were able to successfully catch him. He is currently facing charges of hit and run causing injury and vehicular manslaughter.
Witnesses that can give additional information about the accident are urged to contact Officer Richard F. at (209) 664-7399. You can also contact the Turlock Police Department's Tip Line at (209) 668-5550 extension 6780 or email at tpdtipline@turlock.ca.us.

Fatal Hit-and-Run Bicycle Accident Statistics
Bicyclists are what the law calls "vulnerable road users," or those at the highest risk of injury in an accident. Even with bicycle helmets, bicyclists can sustain serious and life-threatening injuries in collisions with vehicles. Common bike accident injuries include broken bones, road rash, head and brain injuries, crush injuries, and internal organ damage.
California is not as bicycle-friendly as other states. The golden state is actually one of the most dangerous places for bicyclists. California leads the nation in the number of bicycle fatalities per year. According to the National Highway Traffic Safety Administration, approximately 455 cyclists in California died from 2016 to 2018.
It is apparent in this case that the liability falls on the hit-and-run driver for leaving the victim and fleeing the scene. The suspect will most likely face criminal charges once caught.
Wrongful Death Claim for Victims of Fatal Hit-and-Run Bicycle Accidents in Stanislaus County
Suddenly losing a loved one due to a deadly bicycle accident can be quite devastating and overwhelming. The victim's family may be left vulnerable and emotional after their loss, so hiring a capable Ventura County wrongful death attorney is essential.
Filing for a wrongful death claim is necessary as the victim's family will receive compensation for the damages, such as medical expenses, lost earnings, emotional trauma, and pain and suffering that the tragic accident has caused them.
Attorneys can serve as a compassionate, helpful legal guide during this difficult time for the grieving family. They will vigorously fight for their client's rights and best interests while ensuring that the liable party will be held accountable for their negligence. Attorneys can also negotiate with insurance companies on behalf of their clients to ensure they are compensated fairly.
If you have a nagging suspicion that someone is to blame for your spouse or family member's death, contact Arash Law. We have the resources you need to pursue justice for wrongful death and the experience to ensure fair compensation.
We're conveniently located throughout California, with offices in Los Angeles, Sacramento, San Francisco, Riverside, Orange County, and San Diego, and are happy to visit you. Call (888) 488-1391 for a FREE Consultation with a wrongful death attorney in California.