Two people were hurt after a traffic accident involving a bus in Modesto on Monday morning, July 19.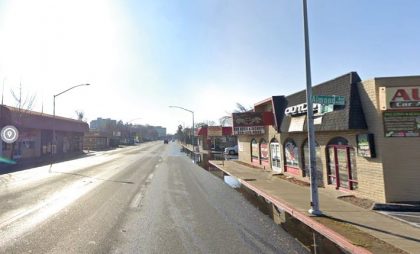 The accident occurred at approximately 8:42 a.m. in the area of McHenry Avenue and Almond Avenue in Modesto. A northbound Modesto Area Express bus was driving on McHenry Avenue stopped at a bus stop when a Toyota Camry suddenly rear-ended it.
It's unclear what caused the Toyota to rear-end the bus. The front of the Toyota Camry had major front-end damage due to the severity of the impact. Two people were hurt as a result of the mishap.
The Camry driver and a passenger in the bus were rushed to Doctors Medical Center for treatment. Information about the accident is limited at the moment. The identities of the involved parties have not been disclosed.

Rear-End Bus Accident Statistics
Everyone has been on a bus at some point in their lives. Busses are a convenient and affordable form of public transport. In California, around 5% of the population uses public transit to commute to work. This means that potentially millions of people ride the bus every year.
You don't have to drive or pay to park, and you can use your time in transit to multitask. You have a right to assume that a bus is safe for transit and that the company and operator are taking due care to protect passengers. Unfortunately, California cities are not exempt from traumatic bus accidents and car crashes.
Unfortunately, bus accidents are also quite prevalent in the country. According to the National Highway Traffic Safety Administration (NHTSA), 109 people were killed due to bus accidents in 2019 alone. In this case, the accident was caused by a rear-end crash. Rear-end accidents are some of the most common types of car accidents in the state of California.
According to the California Highway Patrol (CHP), there were 118,029 drivers involved in rear-end injury car accidents and 405 drivers involved in rear-end collisions with fatalities in 2011. In the vast majority of cases, the person driving the rear position car will be found liable for a rear-end accident, as rear-end collisions are often caused by following too closely, driving too fast, having worn-out brakes or tires, or simply not paying attention. These are factors that are in the rear driver's control – not the front driver's.
Stanislaus County Personal Injury Attorney for Victims of Rear-End Bus Accidents
As an injury victim in a bus crash anywhere in California, you have two main options available to you. You could settle your claim with the company's insurer or file a claim with the courts. If the bus company's insurer contacts you and offers a settlement, it is within your rights to accept. However, this will often result in lesser compensation than a personal injury claim.
Talk to an experienced bus accident attorney from California for advice concerning your specific case. Each bus accident is different and will have numerous options for victims. These are just general options that most victims have after serious motor vehicle collisions. If you or a loved one have been recently involved in a bus accident anywhere in California, reach out to Arash Law. We want to help you defend your rights as an injured victim. We're always available at (888) 488-1391