A 33-year-old man named Erik D. was killed after a fatal car accident with a suspected DUI driver in Modesto on Sunday evening, September 19.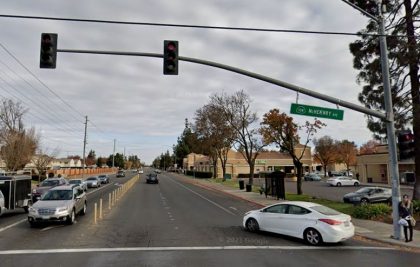 The deadly collision took place near McHenry Avenue and Standiford Avenue in Modesto at approximately 5:30 p.m. A pickup truck driven by Miguel Z. was leaving a parking lot when a sedan that the 33-year-old man was driving suddenly struck it.
Due to the severity of the impact, the sedan was sent across the roadway, where it collided with another pickup truck. Unfortunately, the 33-year-old sedan driver was killed in the mishap. He was pronounced dead at the scene. Meanwhile, the driver of the second pickup truck sustained minor injuries.
Authorities later determined that the driver of the first pickup truck was under the influence at the time of the accident. He was arrested for DUI-related charges. Information about the accident is limited at the moment. The case is currently under further investigation.

Fatal DUI Crash Statistics
Driving under the influence of drugs or alcohol is one of the drivers most irresponsible. They won't just jeopardize their lives but could also harm other innocent drivers on the road. Impaired driving can ruin people's lives seriously. Unfortunately, despite implementing laws against DUI drivers, DUI accidents in the US continue to rise.
According to the National Highway Traffic Safety Administration (NHTSA), about 30 people in the United States die daily due to drunk driving accidents. Drunk driving accounts for approximately 29 percent of all accidents in the United States. According to a 2017 NHTSA report, California has become the second-highest drunk driving death state with around 1,120 DUI crashes.
When DUI accidents occur, the resulting accidents are much more likely to cause major injuries. This is because disabled drivers are more likely to be reckless or dangerous. Many accidents with DUI occur at high speeds.
Wrongful Death Attorney for Victims of Fatal DUI Accidents in Stanislaus County
Dealing with a fatal DUI accident can be devastating and stressful for the family of the victim. Trauma and grief can permanently affect your life. Though they will not bring their loved ones back to life, they can still receive justice and compensation from the accident.
You and your family need the best California DUI victims lawyer on your side following a deadly traffic accident. In Arash Law, we are proud to represent the victim's family aggressively. Our law firm neither represents the defendant nor serves insurance companies. We use our skills, knowledge, and legal experience to fight for injured victims' interests.
Our accident lawyers in California DUI can help you develop a strong, effective legal claim. There can be relevant evidence in many different forms in drunk driving accidents. Visit our offices in Los Angeles, Sacramento, San Francisco, Riverside, Orange County, and San Diego for further questions and concerns. You can also contact us via our hotline (888) 488-1391 to consult one of our attorneys free of charge.