A fatal head-on collision reportedly resulted in one death in Knights Ferry on Friday morning, April 30.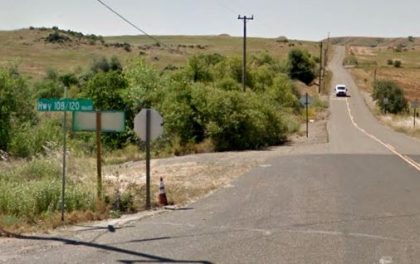 The accident took place at approximately 6:57 a.m. on Highway 108/120 near Kennedy Road in Knights Ferry.
A red sedan and a big rig truck collided on the roadway for unclear reasons. The circumstances leading up to the accident have not been established.
One person was trapped in the wreckage. He was extricated by emergency personnel but was unfortunately unable to survive his injuries. He later died following the collision.
The number of people injured from the accident has not been established. Additional information about the mishap is currently unavailable. The California Highway Patrol is currently investigating the case.

Head-On Collision Statistics
Head-on collisions are accidents that involve extreme force. There is a lot of energy generated by head-on collisions. In turn, this increased energy means that injuries are more likely to be fatal in this type of crash. Although head-on collisions only represent 2 percent of accidents, they account for 10 percent of fatalities on U.S. roadways.
Head-on collisions commonly occur in a traffic light, stop sign, or blind intersections and on freeways. Head-on crashes at intersections happen when drivers disregard traffic laws and signals, such as red lights, stop signs, or yield signs.
Stanislaus County Wrongful Death Attorney for Victims of Head-On Collisions
Head-on collisions can cause very serious injuries. This fact means that, sadly, not all victims will be able to survive a head-on crash. Surviving family members have the right to sue a negligent driver for wrongful death after a fatal head-on collision.
California law also allows surviving spouses to sue for loss of consortium. The phrase "loss of consortium" refers to the emotional losses one suffers due to the untimely death of a spouse. It covers the pain associated with the loss of affection, comfort, love, and even the loss of sexual relations.
If you've been injured or affected by a tragic traffic accident, Arash law is here to assist you. Our firm has decades of experience throughout California and has secured million-dollar settlements and verdicts for our clients. You can visit our offices in Los Angeles, Sacramento, San Francisco, Riverside, Orange County, and San Diego. You may also contact us at (888) 488-1391 for a FREE Consultation.