A 63-year-old Modesto man was killed after a fatal multi-vehicle traffic collision in Denair on Thursday morning, September 16.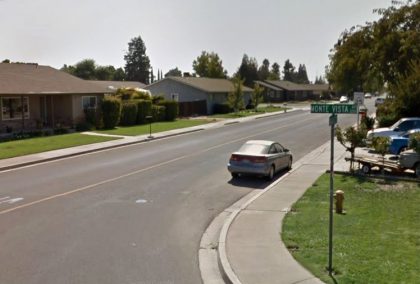 The fatal collision happened on Santa Fe Avenue, about a half-mile south of Monte Vista Avenue in Denair, at approximately 6:30 a.m. A northbound Subaru SUV was attempting to pass the vehicle in front of him, but it ended up colliding head-on with a southbound Toyota Sedan.
Due to the severity of the impact, the Toyota Sedan was pushed backward and was rear-ended by a Nissan SUV. The Subaru driver was critically injured and was rushed to Emanuel Medical Center. Unfortunately, he later succumbed to his injuries and was pronounced dead.
Meanwhile, the Toyota driver sustained injuries to his leg and was taken to Doctors Medical Center to receive treatment. It's unclear whether drugs or alcohol played a role in the collision. The identities of the involved parties have not been disclosed. The crash is currently under further investigation.

Fatal Multi-Vehicle Rear-End Crash
Car crashes tend to cause long-term and occasionally fatal injuries. All drivers are advised to drive safely to prevent this. In America, unfortunately, car accidents are common. In motor vehicle accidents, some 33,654 people died last year. The car accidents killed 36,560 people that year.
Multi-vehicle accidents can occur in several ways, but only one example. Accidents like this occur when three or more cars collide. The chain reaction crashes often cause accidents when one vehicle hits another, and a third vehicle may be hit.
In this case, a rear-end collision also occurred. Rear-end accidents are some of California's most common types of car accidents. California Highway Patrol (CHP) found that in 2011 there were 118,029 drivers involved in rear-end car injury accidents and 405 drivers involved in rear-end fatalities collisions. Some common causes for rear-end accidents are distracted driving, hauling, timid driving, and driving under the influence.
Wrongful Death Attorney for Victims of Fatal Multi-Vehicle Rear-End Collisions in Stanislaus County
The loss of a loved one from a fatal multi-vehicle crash can be devastating and painful for the victim's family. Cases like this can be complicated, so it is essential to seek the assistance of an experienced lawyer. It is a difficult job to handle a wrongful death claim on your own for a fatal car accident, particularly when you have no professional background. It would help if you had a fatal automobile accident lawyer who works for you and your family.
A wrongful death claim can help cover the high medical costs and other costs of the crash. It can also provide financial assistance to those who have lost their income due to injury or unforeseen death. Legal action could also help to prevent another family from facing a similar tragedy.
A fatal car accident lawyer from Arash Law can deal with your legal problems. Our lawyers will evaluate from all angles the circumstances of your accident. You will determine who is liable and from which insurance policies you could draw to receive complete and fair compensation for your damages. Call Arash Law today at (888) 488-1391 or contact us online for a free fatal car accident review.