One unidentified person was killed after a deadly collision involving three big rigs in Patterson on Wednesday morning, April 21.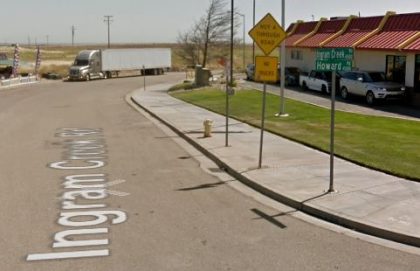 The fatal accident happened at around 1:00 a.m. on the northbound lanes of Interstate 5 Freeway near Howard Road in Patterson.
Three big rigs reportedly collided on the roadway for unclear reasons. The circumstances leading up to the crash have not been established. One of the drivers was ejected from his vehicle. He was pronounced dead at the scene.
The identities of the involved parties have not been disclosed. A section of the freeway between Patterson and the Westley area was shut down to give way for the cleanup and investigation.
Additional information about the accident is unavailable at the moment. The California Highway Patrol is further investigating the accident. They will attempt to determine the reason why the accident occurred and the liability.

Fatal Big Rig Collision Statistics
'Big-rig' is the term used for the tractor-trailers and semis with which we share the road. These names are used interchangeably for huge cargo-carrying trucks.
Big rigs are significantly heavier than the majority of the vehicles on the road. Because of the immense size difference, accidents involving big rigs tend to be more deadly and dangerous. A fully loaded big rig needs as much as 20 to 40 percent more stopping distance.
The California Department of Transportation shares that the major mode of freight transportation in California is big rigs. More than 78 percent of the communities in the State of California rely exclusively on big rigs to move their cargo.
Accidents involving big rigs trucks have increased by 30 percent since 2009. According to the U.S. Department of Transportation's Fatality Analysis Reporting System (FARS), there were approximately 4,102 traffic fatalities involving a big rig in 2017.
Wrongful Death Attorney for Victims of Fatal Big Rig Accidents in Stanislaus County
Big rigs are involved in some of the deadliest accidents on our roadways. If a big rig accident leaves you or a loved one injured – or worse – you need the skilled professional services of a California big rig accident attorney.
Pursuing a wrongful death claim with the assistance of an experienced attorney can help you navigate through the financial losses caused by accident. Through the wrongful death claim, the victim's family can seek compensation for the damages (such as loss of companionship and income, pain and suffering, and emotional distress) that the accident has caused them.
The dedicated legal team at Arash Law in California has the experience, knowledge, and commitment to guide your claim toward its most beneficial outcome skillfully. We're standing by to help – 24 hours a day and seven days a week – so please give us a call at (888) 488-1391 today. Our offices are located in Los Angeles, San Francisco, San Diego, Sacramento, Riverside, Woodland Hills, Orange County and are more than happy to travel to your home, office, or place of recovery.