An unidentified 59-year-old man was killed after getting struck by multiple vehicles in Salida on early Saturday morning, April 3.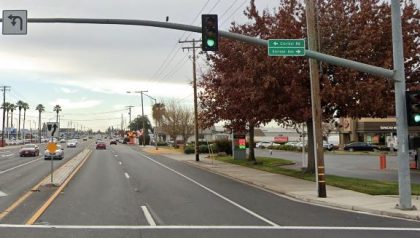 The deadly accident happened at around 2:25 a.m. on Highway 99 north of Kiernan Avenue in Salida.
A southbound 2016 Jeep Grand Cherokee struck the unidentified man. He was then struck by a 2021 Freightliner semi-truck and a 2006 Toyota.
The drivers that struck the victim remained at the scene and willingly cooperated with local authorities.
Unfortunately, the pedestrian was unable to survive his injuries. He was pronounced dead at the scene.
The California Highway Patrol is currently investigating the case. They will attempt to determine the cause and the liability in the accident.

Fatal Pedestrian Accident Statistics
Cases of pedestrian accidents have been on the rise over the years. In 2019, approximately 6,590 pedestrians were killed, the highest recorded number of pedestrian deaths in over 30 years.
Pedestrian accidents often lead to severe injury and even death. This is because pedestrians do not have protection against fatal accidents, unlike passengers of private vehicles and motorcycle riders.
Children and the elderly are at the highest risk of suffering an injury or fatality while walking anywhere in California. Last year, 4,000 elderly Americans were injured in pedestrian accidents, resulting in more than 700 deaths across the country.
Children under age 15 made up 39 percent of all pedestrian accidents, with nearly 10 percent of these cases resulting in fatalities. Some common reasons for pedestrian accidents are negligent driving, speeding, and drivers failing to yield to pedestrians.
Stanislaus County Wrongful Death Attorney for Victims of Fatal Pedestrian Accidents
The stress and sorrow that the victim's family faces can be overwhelming and can greatly affect their decision-making. On top of that, they need to file a wrongful death lawsuit within two years of the data of the accident. If you miss the deadline, you are precluded from ever pursuing a lawsuit to recover compensation for the losses you've precluded from the accident.
Pending the official investigation results, the victim's family is entitled to seek compensation for the accident's damages through the wrongful death claim. With the wrongful death claim, the victims can seek financial compensation for damages like loss of income, funeral expenses, pain and suffering, and emotional distress.
Our attorneys from Arash Law can serve as a compassionate, helpful legal guide during this difficult time for the grieving family. We're conveniently located throughout California, with offices in Los Angeles, Sacramento, San Francisco, Riverside, Orange County, and San Diego, and are happy to visit you. Call (888) 488-1391 for a FREE Consultation with a wrongful death attorney in California.