An unidentified Gustine man was killed after a rear-end traffic collision involving a tractor in Keyes on Monday afternoon, April 12.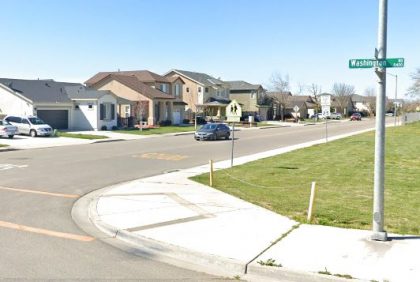 The accident transpired at approximately 1:47 p.m. on southbound Washington Road, just north of Taylor Road in Keyes.
A Dodge pickup truck was heading south when it suddenly rear-ended a tractor for unclear reasons.
Due to the severity of the impact, one man was ejected from the tractor and sustained fatal injuries. He was later pronounced dead at the scene.
The Dodge driver sustained minor injuries. Authorities determined that he was driving 35 mph before the collision.
Drugs and alcohol were not considered as factors in the accident.

Rear-End Collision Statistics
A rear-end accident occurs when one vehicle collides with the vehicle immediately in front of it. Because the leading driver cannot usually prevent the collision, a rear-end accident is often (but not always) the fault of the rear position driver. According to the National Highway Traffic Safety Administration, rear-end collisions account for about 29 percent of all traffic accidents resulting in serious injury in the entire country.
Rear-end accidents are some of the most common types of car accidents in the state of California. The California Highway Patrol (CHP) found that there were 118,029 drivers involved in rear-end injury car accidents and 405 drivers involved in rear-end collisions with fatalities in 2011. Some common reasons why rear-end accidents occur are distracted driving, tailgating, reckless driving, and driving under the influence.
Stanislaus County Wrongful Death Attorney for Fatal Rear-End Collisions
In the vast majority of cases, the person driving the rear position car will be found liable for a rear-end accident, as rear-end collisions are often caused by following too closely, driving too fast, having worn-out brakes or tires, or simply not paying attention.
Protect your legal rights by consulting with an experienced rear-end accident lawyer as soon as possible. Once your immediate medical needs have been addressed, it is time to begin meeting with lawyers and taking steps to protect your right to compensation. An attorney will advise you what to say and do to protect your right to compensation after an accident.
The best rear-end accident lawyers in California are right here at Arash Law. Our experienced injury attorneys have over twenty years of experience. We have collected over 200 million dollars for our clients. We have helped accident victims in San Francisco, Riverside, San Jose, San Diego, Sacramento, Sherman Oaks, and California. Call (888) 488-1391 to schedule your free consultation with an experienced California auto accident lawyer.