A 44-year-old man identified as Marvin H. was killed after a fatal wrong-way collision in Turlock on Tuesday night, June 1st.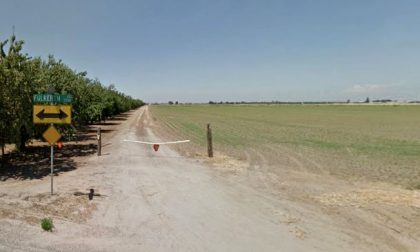 The fatal collision happened at approximately 10:15 p.m. on Highway 99 in Turlock near Fulkerth Road. A northbound red Ford Focus was found stopped, facing north in the center median of the southbound lanes near Linwood Avenue.
Officers approached the vehicle and found the driver, Marvin H., slumped over the steering wheel while unconscious. The officers reportedly saw several empty beer bottles on the vehicle's floor.
The officers then attempted to wake up the Ford driver but once awake. The Ford driver suddenly accelerated forward without warning. He then crashed into the left side of the officers' patrol vehicle before continuing to drive north in the southbound lanes.
The Ford Focus then collided head-on with an oncoming Chevrolet Silverado just north of Fulkerth Avenue before hitting a center divider.
The Ford Focus driver was killed in the accident while the truck's two occupants sustained major injuries. The truck occupants were taken to an area hospital for treatment. The California Highway Patrol is further investigating the case.

Fatal Wrong-Way Collision Statistics
Car accidents are sometimes life-altering and traumatic. Because of how universal cars are to our lives, drivers often forget just how dangerous they can become and that severe and even deadly car crashes can occur. Head-on crashes at intersections occur when drivers disregard traffic laws and signals, such as red lights, stop signs, or yield signs.
Sadly, not all victims will be able to survive a head-on crash. Every year, approximately 355 people are killed in the U.S. due to wrong-way drivers. With the average number of wrong-way collision deaths at 265, 1.34 fatalities per wrong-way death are calculated. These accidents are caused by various reasons, such as distracted driving, drunk driving, and driver over-fatigue.
Stanislaus County Wrongful Death Attorney for Victims of Fatal Wrong-Way Collisions
The sudden unexpected death of a loved one can be quite confusing, among other things. You shouldn't have to be confused or overwhelmed with wrongful death laws during this emotionally difficult time. A fatal car accident attorney from our office can handle the legal issues for you. In a wrongful death suit, the survivors sue the person responsible for an untimely death and the financial losses they caused.
While waiting for the official investigation results, it would be best to have an attorney handle your personal injury claim for you. The liable party will be required by law to provide financial compensation for the victim's medical expenses, lost earnings, emotional trauma, and pain and suffering.
Our lawyers from Arash Law are here to help you with your case. Our firm has over decades worth of experience and resources to help our clients receive the justice they deserve. We're conveniently located throughout California, with offices in Los Angeles, Sacramento, San Francisco, Riverside, Orange County, and San Diego, and we are happy to visit you. Call (888) 488-1391 for a FREE Consultation with a wrongful death attorney in California.