An 18-month-old boy was killed after getting struck by a hit-and-run driver in Modesto on Friday afternoon, May 21.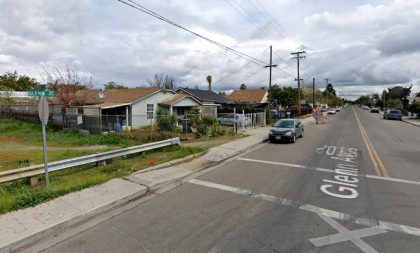 The deadly accident occurred on Glenn Avenue, east of Ustick Road in Modesto, at approximately 5:06 p.m.
A westbound Toyota Sedan was driving on Glenn Avenue when, for unclear reasons, it struck the 18-month-old boy.
The driver did not stop to render aid and left the scene. Authorities were later able to identify him as 21-year-old Santiago M.
The 18-month-old boy was immediately taken to a nearby trauma center. Unfortunately, the toddler succumbed to his injuries and was later pronounced dead.
Drugs and alcohol were not considered as factors in the accident. Local authorities caught the suspect. He was arrested on a charge of felony hit-and-run.
A further investigation of the accident is currently underway.

Fatal Hit-and-Run Accident Statistics
Leaving the scene after an accident is a crime in itself. Unfortunately, hit-and-run accidents still occur on U.S roadways every day. Unfortunately, hit-and-run accidents occur every minute in the U.S.
In 2016, approximately 2,049 hit-and-run fatalities were reported in the U.S. Annually, around 682,000 hit-and-run accidents occurred in the country. Pedestrians are common victims of hit-and-run accidents. Common reasons why hit-and-run drivers flee the scene are intoxication, driving without a license, and fear of getting arrested if they remain.
Children and the elderly are at the highest risk of suffering an injury or fatality while walking anywhere in California. Children under age 15 made up 39 percent of all pedestrian accidents, with nearly 10 percent of these cases resulting in fatalities.
Stanislaus County Wrongful Death Attorney for Victims of Fatal Hit-and-Run Accidents
The sudden death of a loved one can be quite devastating for the victim's family. It may leave them vulnerable to manipulation by both insurance companies and other parties. To avoid this, it is necessary to have an attorney by your side to fight for your rights.
Pending the official investigation results, the victim's family is encouraged to pursue a wrongful death claim with their attorney's help. The victim's family can seek compensation for the damages (such as loss of income and companionship, funeral costs, pain and suffering, and emotional distress) that the fatal accident has caused them through the wrongful death claim.
Reputable California lawyers for hit and run cases will not charge you anything until they have collected your claim. Making the call to a skilled hit-and-run accident lawyer near me for hit-and-run accidents can help put your mind at ease.
The dedicated hit-and-run attorneys at Arash Law are committed to helping you recover from the damages you've suffered. Our dedicated legal team has decades of experience fighting for the rights of accident victims just like you. We're available to help 24 hours a day and 7 days a week, so please don't hesitate to call our office at (888) 488-1391 today to discuss your accident with a lawyer for hit and run cases.