One unidentified person was hurt after a bicycle accident in Live Oak on Tuesday afternoon, May 11.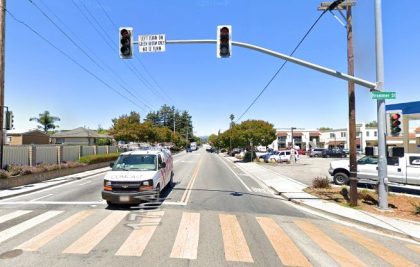 The accident transpired at approximately 3:00 p.m. at the intersection of Brommer Street and 17th Avenue in Live Oak.
The bicyclist was reportedly struck by an unspecified vehicle near Live Oak Elementary School. How the accident occurred, and the reason why it happened has not been established.
The bicyclist was injured and rushed to the Dominican Hospital for treatment. Additional details about the accident are unavailable at the moment.
Local authorities are further investigating the accident.

Bicycle Accident Statistics
Riding a bicycle is often seen as a good alternative for riding cars, especially if you're visiting nearby areas. However, bicyclists are more vulnerable to the dangers on the road compared to occupants of private vehicles.
According to the National Highway Traffic Safety Administration, approximately 840 cyclists were killed in motor-vehicle-related accidents in 2016, accounting for 2 percent of traffic fatalities. Statistics show that California leads the nation in the number of bicycling crash deaths per year. From 2016 through 2018, 455 cyclists were killed in California.
In many of these cases, the driver failed to yield the right of way, didn't check for bikes before pulling out, ran a stop sign or red light, or wasn't paying attention while driving. It is not always possible to avoid a crash when a car's driver acts negligently or recklessly.
Personal Injury Attorney for Victims of Bicycle Accidents in Sutter County
A rider or driver is protected by safety features like airbags or a seat belt in a car. This is not the case when you're on a bike. Even when outfitted with the proper safety gear, you could sustain life-threatening injuries if you're struck by a car or bus.
After an accident, don't wait to speak to an attorney. No matter the extent of your injuries, you deserve to discuss your eligibility for compensation with an experienced personal injury lawyer. You can likely recover from your medical bills, pain and suffering, property damage, and more.
Dealing with injuries after a significant bicycle accident can be quite challenging. While waiting for the official investigation results, the victims are entitled to pursue a personal injury claim with their attorney's assistance.
If you or someone you love was recently involved in a bicycle accident in California, come to Arash Law. We have experience representing clients in these scenarios. Please pay our offices in Los Angeles, Sacramento, San Francisco, Riverside, Orange County, and San Diego a visit for inquiries and questions. You may also contact us at (888) 488-1391 for a FREE Consultation.