One unidentified person was seriously hurt after a head-on traffic collision in Corning on Friday morning, February 26.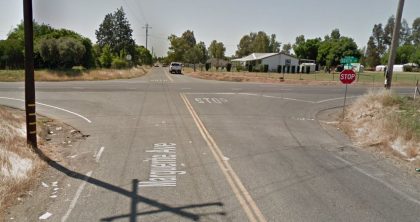 The major collision transpired at approximately 5:44 a.m. on westbound South Avenue at Marguerite Avenue in Corning.
Two unspecified vehicles collided head-on for unclear reasons. One of the cars was reportedly swerving in and out of oncoming traffic before the collision.
Both of the drivers were trapped in their vehicles after the crash. They were extricated from the wreckage by emergency personnel.
One person sustained serious injuries as a result of the collision. They were airlifted to Enloe Medical Center for treatment.
The California Highway Patrol is currently investigating the case. They will attempt to determine the factors and the liability in the accident.

Head-On Collision Statistics
Although head-on collisions only represent 2 percent of accidents, they account for 10 percent of fatalities on U.S. roadways. Head-on collisions mainly occur when drivers are distracted or are experiencing over-fatigue.
The force of the collision determines the severity of injuries that victims will suffer in an auto accident. Force is higher at higher speeds, which is why speeding is a factor in many fatal collisions. A vehicle's weight also determines the force of impact, so crashes involving large, heavy vehicles (such as a truck or bus) can also be more dangerous.
Head-on collisions can result in serious injuries that can sometimes become permanent. A permanent injury can quickly accrue millions of dollars in financial losses. If, for example, you are unable to return to work, you are entitled to compensation for all the wages you would have earned between the time of the accident and the time of your expected retirement. This compensation includes bonuses, commissions, overtime, and raises.
Tehama County Personal Injury Attorney for Victims of Head-On Collisions
Liability can involve complex legal issues and defenses. It might be split between multiple drivers or companies. The defense might even try to say that you were partly at fault for your injuries. The difficulty in navigating this process is why it is essential to work with an experienced California accident lawyer who knows how to prove liability.
Pending the official investigation results, the victims are encouraged to pursue a personal injury claim with their attorney's assistance. The liable party will be required by law to compensate for the medical expenses, lost earnings, and non-economic damages (such as emotional trauma, pain, and suffering).
If you are a victim of traffic accidents such as this case, Arash law is here to assist you with your claim. Our lawyers can serve as a reliable legal guide for the victims during this difficult time. They will ensure that their client's rights and best interests are protected. You may visit our offices in Los Angeles, Sacramento, San Francisco, Riverside, Orange County, and San Diego if you are interested. You may also call our hotline (888) 488-1391 for a FREE Consultation.