An unidentified pedestrian was killed after getting struck by a hit-and-run driver at Lee Fong Park on Friday afternoon, July 16.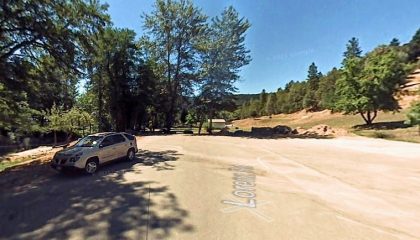 According to the initial reports from local authorities, the crash took place in the area of Lee Fong Park at around 5:00 p.m. The pedestrian was walking along the area when a passing vehicle suddenly struck him under unclear circumstances. The driver did not stop and drove away from the scene.
The pedestrian sustained serious injuries in the accident. He was taken to an area hospital for treatment. Authorities were later able to apprehend the hit-and-run driver.
He was found at a nearby residence. He was identified as 33-year-old Jason R. The hit-and-run driver was arrested on charges of assault with a deadly weapon, battery with serious bodily injury, and felony hit and run. The case is under further investigation.

Pedestrian Hit-and-Run Accident Statistics
Leaving the scene of an accident is a crime in and of itself. Unfortunately, a hit-and-run driver is involved in 11% of all crashes. Every minute, a hit-and-run accident occurs in the United States. Since 2006, approximately 682,000 hit-and-run crashes have been recorded across the country, with an average of 2,000 reported deaths per year.
Hit-and-run drivers flee the scene for a variety of reasons. They could be intoxicated or impaired by drugs, have legal issues, be uninsured, or be illegal immigrants. Pedestrians are completely defenseless and vulnerable in the event of someone else's negligence in the circumstances in which most pedestrian accidents occur.
This is why pedestrians are common victims of hit-and-run accidents. California is one of the most dangerous places for pedestrians. California has a pedestrian fatality rate that is 25% higher than the national average. This is why locals encourage everyone to practice extra precaution when walking along California roadways or crossing the street.
Trinity County Personal Injury Attorney for Victims of Hit-and-Run Pedestrian Accidents
Your emotions are likely to be overwhelmed if you or someone you care about has been injured – or worse – killed in a hit-and-run accident. An injury after a major traffic accident can leave the victim unable to work, thus being unable to earn money for a living. The victims are expected to recover from their injuries; however, generating income while recovering becomes a major stress source.
As a victim of any type of accident, you must know your rights. The victims have the right to file a personal injury claim with the help of their attorney, pending the outcome of the official investigation. Through a personal injury claim, victims can seek financial compensation for their medical expenses, lost earnings, emotional trauma, and pain and suffering.
If you are looking for a trusted law firm that can assist you, look no further. Our experienced injury attorneys from Arash Law are here to answer your questions 24/7. We would be delighted to meet with you at your home, office, or any other location in the state of California. You can also schedule a FREE consultation by calling (888) 488-1391