A 21-year-old man identified as Korson C. was killed after a deadly two-vehicle car accident in Trinity River on Monday morning, January 18.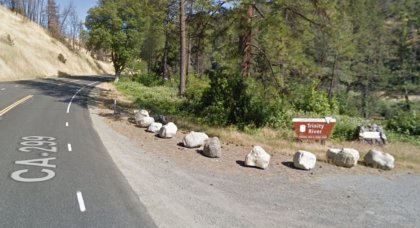 According to the California Highway Patrol's initial reports, the fatal accident occurred at approximately 8:10 a.m. on Highway 299 in Trinity River.
Coulter was driving his Chevrolet pickup truck eastbound on the highway. As he was approaching a left curve, a westbound Ford pickup truck was entering the left turn as well.
The Ford veered onto the eastbound lane from the westbound lane for unexplained reasons. It directly went into the Chevrolet's path, causing the two vehicles to collide head-on. The Chevrolet then drifted off the roadway before crashing into a dirt embankment while the Ford swerved southwest before stopping on the highway's eastbound lane.
Coulter sustained fatal injuries from the accident. He was later pronounced dead. The driver of the Ford was later identified as Nicholas Utne. He sustained minor injuries from the accident.
Drugs and alcohol were not suspected to be factors in the accident. No arrests have been made at the moment. Local authorities are currently attempting to determine the cause of the accident through the official investigation.
Fatal Car Accident Statistics is Underway
Car accidents can often lead to irreversible and sometimes fatal consequences. All drivers are encouraged to practice responsible driving to avoid this.
Unfortunately, car accidents in the United States are not an uncommon occurrence. Approximately 33,654 fatal motor vehicle crashes were recorded in 2018. Thirty-six thousand five hundred sixty people died that year due to fatal car accidents.
Car accidents are also one of the leading factors of injury deaths in California. According to the National Highway Traffic Safety Administration (NHTSA), over 3,304 recorded fatal car accidents in California in 2017.
In California, you have two years from the date of your accident or discovery of injuries to bring a claim. However, the sooner you call Arash Law, the sooner you can start the process toward receiving compensation. Reach out to an attorney quickly to get your case moving.
Trinity County Wrongful Death Attorney for Victims of Fatal Car Accidents
No matter what the circumstances of your car crash, you have options in front of you. Talking to an attorney before speaking to an insurance claims adjuster can give you all the information and confidence you need during this difficult time.
Pending the official investigation results, the victim's family is entitled to pursue a wrongful death claim with their attorney's help. Attorneys can help their clients receive financial compensation for their medical bills, funeral expenses, pain and suffering of the victim's family, wages the decedent would have earned in their lifetime, and loss of companionship.
Speaking with an attorney is often the first step in getting your medical bills paid. Your accident may have left you with high hospital costs, ambulance fees, surgeries, medical equipment, disability, rehabilitation, or live-in care. As the bills stack up, you might wonder when you'll receive payment for your damages. An experienced California attorney can help move your case along with insurance companies or the judicial system, resulting in quicker compensation for your bills.

Our skilled attorneys from Arash Law are here to assist you with your case. Our firm has decades of experience throughout California and has secured million-dollar settlements and verdicts for our clients. For inquiries and concerns, you may visit our offices in Los Angeles, Sacramento, San Francisco, Riverside, Orange County, and San Diego to accept concerns and inquiries. You may also call us at (888) 488-1391 for a FREE Consultation.