One person was killed while three others were injured after a multi-vehicle collision involving a big rig in Porterville on Friday morning, August 6.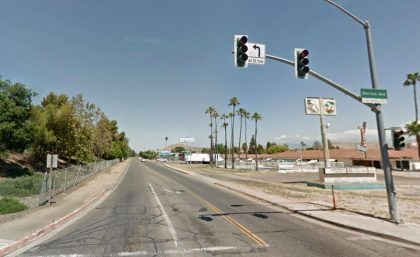 The fatal crash occurred on Highway 65 at Morton Avenue in Porterville at approximately 3:12 a.m. A big rig was initially heading southbound on the highway when, for undetermined reasons, the driver crashed into a guardrail which damaged the left side diesel tank.
Soon after the initial collision, a southbound GMC Sierra later rear-ended the left side of the big rig. A 2003 Honda Accord also crashed into the big rig, but it was unclear how.
The 21-year-old man driving the Honda Accord was fatally injured in the crash. He was pronounced dead at the scene. A passenger inside the Honda Accord was seriously injured and was immediately taken to an area hospital.
Meanwhile, the GMC driver sustained major injuries and was rushed to Kaweah Delta Medical Center to receive treatment. The big rig driver sustained minor injuries and refused to receive medical attention.
Information about the accident is limited at the moment. The identities of the involved parties have not been disclosed. An official investigation of the accident is currently underway.

Fatal Big Rig Accident Statistics
Big rigs are an important part of the economy. Every year, America's trucking industry transports billions of dollars in goods. Unfortunately, millions of big rigs on the roads endanger other motorists. Accidents involving big rigs are more deadly than other types of traffic accidents.
It's primarily due to the large size difference between big rig trucks and other vehicles on the road. According to the Fatality Analysis Reporting System (FARS) of the United States Department of Transportation, the fatality rate for big rig trucks has increased by 30% since 2009. In 2017, there were 4,102 traffic fatalities involving a large rig.
Big rigs travel about 9.6 of the total miles traveled on our road systems, but they are involved in 12 percent of our fatal vehicular accidents. In other words, big rigs are overrepresented in vehicular fatalities. Semi-truck accidents are caused by various factors, including truck loss of control, tire blowouts, disabling or non-disabling vehicle failure, excessive speed, lane drifting, and improper truck maneuvering driver fatigue.
Tulare County Wrongful Death Attorney for Victims of Fatal Big Rig Accidents
Accidents involving big rigs are often deadly. The victim's family may experience immense trauma and pain after losing a loved one from a serious big rig accident. While waiting for the official investigation results, the victim's family is encouraged to pursue a wrongful death claim.
Wrongful death claims will allow the victim's family to receive compensation for both economic and non-economic damages that they've accrued from the accident. Tractor-trailer (semi-truck) accidents are incredibly complicated, but our knowledgeable tractor-trailer attorneys from Arash Law have the knowledge, experience, and compassion to advocate for your claim aggressively.
Our dedicated semi-truck accident firm is committed to helping you obtain the compensation you deserve! You may visit our offices in Los Angeles, Sacramento, San Francisco, Riverside, Orange County, and San Diego for any inquiries and concerns. You can also ring us up with our hotline number (888) 488-1391 for a FREE Consultation with a wrongful death attorney.