Two young sisters were killed after a major DUI crash in Porterville on Saturday afternoon, Jun 19.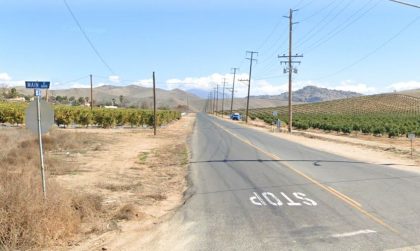 According to the initial reports from local authorities, the accident took place at Main Street and Orange Avenue at approximately 3:18 p.m. A 43-year-old woman identified as Elizabeth N. ran a red light on Orange Avenue and broadsided a Dodge Journey that had the right of way.
The 43-year-old woman's vehicle then crashed into an SUV and a traffic pole. An 11-year-old girl who was riding the Dodge died at the scene. Her eight-year-old sister sustained life-threatening injuries and was taken to an area hospital, where she was later pronounced dead.
A four-year-old boy and a 13-year-old girl were also seriously injured from the accident. They were airlifted to an area hospital and are in critical condition. Authorities later determined that the 43-year-old woman was driving while under the influence at the time of the accident.
The suspect was arrested for gross vehicular manslaughter while intoxicated and causing an injury traffic collision while impaired. She is being held on a $100,000 bail in Tulare County Jail.

Fatal DUI Crash Statistics
Everyone deserves safe roads. Intoxicated drivers put innocent people — and themselves — at severe and unacceptable risk. While California and the United States as a whole have made some remarkable progress on curbing drinking and driving, there is still a very long way to go.
Unfortunately, despite implementing laws against DUI drivers, DUI accidents in the U.S. are still rising. According to the National Highway Traffic Safety Administration (NHTSA), approximately 30 people in the U.S. die every day due to drunk driving accidents. Drunk driving accounts for about 29 percent of all motor vehicle accident fatalities in the U.S.
When DUI accidents occur, the resulting crashes are far more likely to lead to significant injuries. This is because impaired drivers are more likely to engage in reckless or dangerous behavior. Many DUI accidents occur at high rates of speed.
Wrongful Death Attorney for Victims of Fatal DUI Accidents in Tulare County
Losing a loved one from a fatal DUI accident can be devastating and stressful for the victim's family. The trauma and grief can have a lasting impact on their lives. Although they won't bring their loved ones back to life, they can still receive compensation and justice from the accident.
While waiting for the official investigation results, the victim's family is encouraged to pursue a wrongful death claim with their attorney's help. Through the wrongful death claim, the victim's family can seek financial compensation for the damages such as funeral costs, loss of income and companionship, pain and suffering, and emotional trauma that the fatal accident has caused them.
Our lawyers from Arash Law are capable of assisting you throughout the entire process. Our attorneys can serve as a compassionate, helpful legal guide during this difficult time for the grieving family. They will vigorously fight for their client's rights and best interests while ensuring that the liable party will be held accountable for their negligence. Visit our offices in Los Angeles, Sacramento, San Francisco, Riverside, Orange County, and San Diego for any inquiries and concerns. You may also contact us through our hotline (888) 488-1391 for a free consultation with one of our attorneys.