A 19-year-old man was killed after a deadly head-on traffic collision on Road 92 on Saturday night, July 24.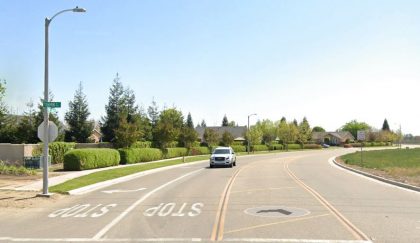 According to the initial reports from local authorities, the accident happened at around 10:45 p.m. on Road 92 and Avenue 260. A 21-year-old man identified as Jerry Diaz A. headed northbound when he failed to turn at the road's curve and crossed directly into oncoming traffic.
The 21-year-old man then collided head-on with an oncoming pickup truck that was driven by the 19-year-old man. Due to the severity of the impact, the teen was ejected from his vehicle and landed on the roadway. He sustained fatal injuries from the mishap and was pronounced dead at the scene.
Authorities later determined that the 21-year-old driver was under the influence of alcohol at the time of the accident. The driver was arrested for drunk driving and manslaughter-related charges. Meanwhile, his 19-year-old passenger was seriously injured in the accident and was taken to an area hospital for treatment. The accident is currently under further investigation.

Fatal Head-On Collision Statistics
An accident is considered a head-on collision when two vehicles collide directly while traveling in opposite directions. Even at low speeds, these collisions can result in serious injuries and even death. Head-on collisions are one of the deadliest types of car accidents. The collision force in a head-on collision is increased by the speed and weight of both vehicles involved.
Head-on collisions produce a significant amount of energy. As a result of the increased energy, injuries in this type of crash are more likely to be fatal. Although head-on collisions only represent 2 percent of accidents, they account for 10 percent of fatalities on U.S. roadways.
Head-on collisions commonly occur in a traffic light, stop sign, or blind intersections and on freeways. Head-on crashes at intersections happen when drivers disregard traffic laws and signals, such as red lights, stop signs, or yield signs.
Wrongful Death Attorney for Victims of Fatal Head-On Collisions in Tulare County
Head-on collisions can result in severe injuries. This means that, unfortunately, not all victims will be able to survive a head-on collision. Following a fatal head-on collision, surviving family members have the right to sue the negligent driver for wrongful death.
Surviving spouses in California can also sue for loss of consortium. The term "loss of consortium" refers to the emotional losses that occur due to the untimely death of a spouse. It addresses the anguish caused by the loss of affection, comfort, love, and even sexual relations. It can be difficult to pursue a wrongful death claim, but it also provides some small sense of closure for grieving family members. It also keeps the roads of California safer for everyone who uses them.
If you have been injured or negatively impacted by a tragic traffic accident, Arash law is here to help you. The lawyers at Arash Law have decades of combined experience in the state of California and have obtained multimillion-dollar settlements and verdicts on behalf of our clients. Our offices are located in Los Angeles, Sacramento, San Francisco, Riverside, Orange County, and San Diego, and you can visit us there. Please call us at (888) 488-1391 if you would like to schedule a FREE Consultation.