Possible injuries were reported after a major semi-truck accident near Orosi on Thursday, Jul 22.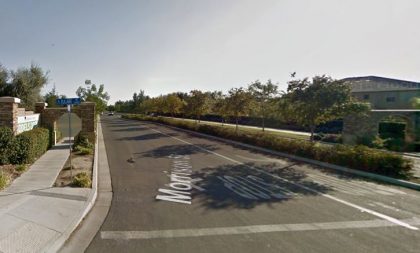 According to the initial reports from local authorities, the accident occurred on Road 120 between Avenue 416 and Avenue 424.
Two semi-trucks collided on the roadway under unclear circumstances. How the collision occurred and why it happened have not been established.
Several people were hurt in the accident. However, the exact number of injured parties has not been disclosed. Details about the accident are limited at the moment.
No arrests have been made at the moment. Local authorities are further investigating the cause and the liability in the accident.

Semi-Truck Accident Statistics
The trucking industry is a multibillion-dollar enterprise with enormous profits. It must, however, follow strict rules and regulations to keep everyone on our roads safe. When businesses choose to cut corners on safety to meet demand and increase profits, they endanger motorists everywhere.
A semi-truck is only one of the terms used for the massive commercial trucks that roam our highways and byways. Other terms include a big rig, an 18-wheeler, a tractor-trailer, and a semi-trailer truck.
Truck accidents cause some of the most serious injuries of all traffic accidents, in large part because a heavy truck generates more force in a collision. The more force generated in a collision, the more serious a victim's injuries are likely to be. Tractor-trailer crashes are often caused by loss of control of the truck, a tire blowout, a disabling or non-disabling vehicle failure, excessive speed, lane drifting, improper truck maneuvering, and driver fatigue.
Tulare County Personal Injury Attorney for Victims of Semi-Truck Accidents
When facing tractor-trailer accidents like this, it's vital to have a professional personal injury attorney specializing in tractor-trailer accidents. An attorney can conduct an independent investigation for the client to prove the negligence of the guilty party. Semi-truck accidents often result in serious injuries that require extensive medical treatment.
Dealing with the aftermath of a semi-truck accident can be difficult and stressful, as it can affect all aspects of one's life, including family, work, and finances. Victims are encouraged to pursue a personal injury claim with the help of their attorney while waiting for the official investigation results. Medical expenses, lost wages, and non-economic damages will be compensated by the liable party under the law (such as emotional trauma, pain, and suffering).
Arash Law is a semi-truck accident law firm in California, and we have been helping victims of truck accidents like you for several decades. Our dedicated semi-truck accident firm is committed to helping you obtain the compensation you deserve! Call (888) 488-1391 for a FREE Consultation with a wrongful death attorney in California.