A mother and her one-year-old child were seriously hurt after a hit-and-run driver struck them in Visalia on Sunday evening, April 4.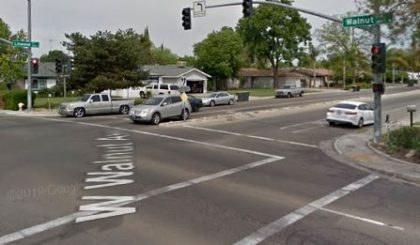 The accident took place on the sidewalk at Walnut Avenue and Linwood Street in Visalia at around 7:30 p.m.
The woman was walking on the sidewalk with her one-year-old child in a stroller when a Nissan suddenly struck them. The Nissan driver did not stop to render aid and fled the scene.
Authorities were later able to locate and identify the hit-and-run driver. The driver was identified as Leonel Hernandez A. Authorities also determined that he was driving while under the influence at the time of the accident.
The hit-and-run driver was arrested and is now facing DUI, child endangerment, and hit-and-run charges. Authorities also found out that he was unlicensed.

Hit-and-Run DUI Accident Statistics
Drunk driving is one of the most reckless and dangerous things a driver can do. Unfortunately, approximately 300,000 people are injured each year in the U.S. due to drunk driving accidents. According to the National Highway Traffic Safety Administration (NHTSA), approximately 10,000 people are killed annually due to DUI accidents. According to the Center for Disease Control and Prevention information, around 18% of all fatal motor accidents involve drugs and alcohol.
It's clear in this case that the liability falls on the driver as he also left the scene after the accident. Unfortunately, hit-and-run cases are not unique. In 2016, approximately 2,049 hit-and-run fatalities were reported in the U.S. Annually, around 682,000 hit-and-run accidents occurred in the country. Pedestrians are common victims of hit-and-run accidents.
One of the most disturbing things about DUI wrecks is that they are disproportionately likely to result in fatalities or severe injuries — including in traumatic brain injuries (TBIs), broken bones, internal organ injuries, spinal cord damage, and partial or total paralysis.
Personal Injury Claim For Victims of Hit-and-Run DUI Accidents in Tulare County
DUI accident victims must fight back aggressively against any unfair apportionment of fault. By carefully assembling and presenting evidence to prove the drunk driver's full responsibility for a crash.
If you were hurt in a DUI accident, you need to bring a separate personal injury claim in civil court. Notably, some of the rules are different in civil court. You should seek professional representation from a DUI victim attorney near you who can pursue a personal injury claim on your behalf in civil court. Your lawyer can enter any information uncovered in the criminal case, including a DUI conviction, into evidence in your civil case.
Beyond the statutory requirements, it is also in your best interest to consult with a California drunk driving accident lawyer right away after a crash. Not only will your lawyer make sure that you take action before the deadline, but your attorney will be able to launch a comprehensive investigation of the DUI accident — ensuring that you can bring the most persuasive possible personal injury case.