A 56-year-old man identified as Joshua H. was seriously hurt after his pickup collided with a big rig on Saturday afternoon, May 22.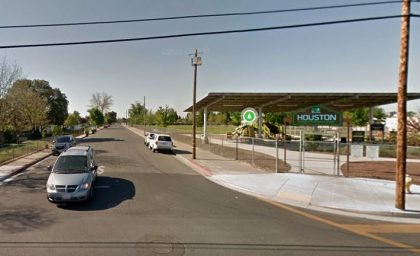 The accident happened in Houston near Ben Maddox Way in Visalia at approximately 10:00 a.m.
A silver Dodge Ram driven by Hammond was driving north on Stover Street when, for unclear reasons, he crashed into a house in the 1500 block of East Cecil Avenue.
The Dodge Ram then exited through the back of the house, drove through a wooden face, and entered Houston Avenue, colliding with a big rig filled with oranges.
The Dodge Ram driver sustained serious injuries from the crash. He was taken to Kaweah Health Medical Center. The big rig driver's minor injuries were treated at the scene.
Drugs and alcohol were not considered as factors in the collision. Local authorities are further investigating the case.
Anyone that can give more information about the accident is urged to contact the Visalia Police Department at 559-734-8116.

Big Rig Accident Statistics
"Big rig" is only one of the terms used for the massive commercial trucks that roam our highways and byways. Other terms include an 18-wheeler, a tractor-trailer, and a semi-trailer truck.
Tractor-trailer accidents are more deadly compared to other types of road accidents. It's mainly because of the considerable size difference of big rig trucks compared to other vehicles. A fully loaded big rig needs as much as 20 to 40 percent more stopping distance.
According to the U.S. Department of Transportation's Fatality Analysis Reporting System (FARS), big rig trucks have increased by 30 percent since 2009. There were 4,102 traffic fatalities involving a big rig in 2017 alone.
The California Department of Transportation shares that the major mode of freight transportation in California is big rigs. More than 78 percent of the communities in the State of California rely exclusively on big rigs to move their cargo.
The number of big rig fatalities steadily rose from 2013 to 2017. This means that, as the trucking industry continues to grow in California, so too does the number of California fatalities caused by big rigs.
Tulare County Personal Injury Attorney for Victims of Big Rig Accidents
Facing a big rig injury case alone can be quite challenging for the victim as they may still be recovering from their injuries. Seeking the assistance of an experienced personal injury attorney is highly recommended. The personal injury claim allows the victims to get financial compensation for their medical expenses, emotional distress, loss of income, and pain and suffering.
If you or a loved one has been injured in a big rig accident, you need the professional legal counsel of an experienced tractor-trailer accident lawyer. The dedicated legal team at Arash Law in California has the experience, knowledge, and commitment to guide your claim toward its most beneficial outcome skillfully.
We're standing by to help – 24 hours a day and seven days a week – so please give us a call at (888) 488-1391 today. Our offices are located in Los Angeles, San Francisco, San Diego, Sacramento, Riverside, Woodland Hills, Orange County. They are more than happy to travel to your home, office, or place of recovery.