One unidentified man was killed after a deadly two-vehicle crash near Road 162 on Monday afternoon, August 30.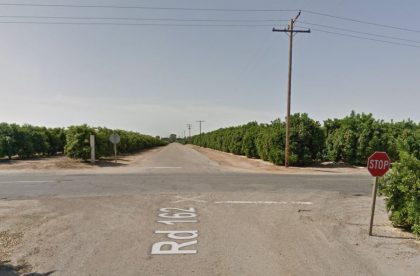 According to the initial reports from local authorities, the accident took place on Avenue 336, west of Road 162, at around 2:30 p.m.
A westbound Toyota sedan swerved north onto the dirt shoulder for unclear reasons on Avenue 336. The Toyota sedan driver then attempted to turn west and was struck by a 2016 GMC pickup.
The 38-year-old sedan driver sustained fatal injuries from the accident. He was unfortunately pronounced dead at the scene.
The 2018 GMC pickup truck driver sustained minor injuries in the crash. He was identified as 53-year-old Carlos Mendoza G. Drugs and alcohol were not suspected to be factors in the accident. The California Highway Patrol is actively investigating the cause of the collision.

Fatal Two-Vehicle Collision Statistics
Although the number of deaths and deaths as a percentage of the overall US population had been down for the majority of the preceding two decades, the trend reversed in 2015 and continued to rise in 2016.
According to data from the National Highway Traffic Safety Administration (NHTSA), roughly 37,461 people were killed in 34,436 motor vehicle accidents in 2016, an average of 102 per day.
Fatal car crashes frequently occur on California's large and congested highways. Numerous individuals are killed on California's roads each year due to travel at high speeds and truck accidents.
The California Office of Traffic Safety (OTS) reports that there were 3,563 car accident fatalities throughout the state in 2018 alone. Thousands of people must deal with grief and sudden loss in the wake of California's deadly accidents.
Tulare County Wrongful Death Attorney for Victims of Fatal Two-Vehicle Collisions
Millions of people are injured annually on highways throughout the United States in car accidents. You may be overwhelmed and confused after losing a loved one in a motor vehicle accident.
Following a deadly car accident, the ideal thing to do is to consult an experienced lawyer about the accident. Victims must be aware of their rights and what they can obtain. A lawyer can tell you how a wrongful death claim would assist you in collecting monetary compensation and also enable you to win the lawsuit.
Through the wrongful death claim, the liable party will be required by law to provide financial compensation for the victim's medical bills, funeral expenses, pain and suffering of the decedent, and loss of companionship.
Arash Law has California's best traffic accident lawyers. Our skilled lawyers have decades of experience, and we have won over $500 million for our clients across California. We will strive to fight for your legal rights so you can sit back and focus on your recovery. To schedule your consultation, call (888) 488-1391 or contact us online.