Two pedestrians were struck by a DUI driver in Sonora on Monday evening, January 11.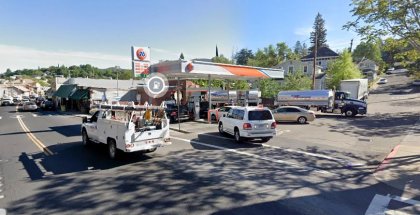 According to the local authorities' initial reports, the accident took place at S. Washington and Gold streets. A 2005 Dodge Neon struck the two pedestrians who were attempting to cross the street.
The male pedestrian sustained minor injuries from the accident and was treated at the scene, while the female pedestrian was seriously injured from the crash. The female pedestrian suffered from a broken rib. She also fractured her upper left arm. She was immediately taken to an area hospital for treatment.
The Dodge driver was later identified as 41-year-old Shawn H. Authorities determined that he was driving while under the influence of alcohol at the time of the accident.  They also discovered a controlled substance and drug paraphernalia in his vehicle.
Harris was arrested on felony DUI and drug-related charges. He was booked at Tuolumne County Jail with a bail set at $25,000 The case is currently under further investigation by local authorities.
DUI Crash Statistics
Driving while under the influence is one of the most reckless and dangerous things a driver can do. It won't only endanger their own lives, but it can potentially put other drivers on the roadway at risk as well. Unfortunately, DUI accidents in the U.S. have been on the rise over recent years.
According to the National Highway Traffic Safety Administration (NHTSA), approximately 30 people in the U.S. die every day due to drunk driving accidents. Drunk driving accounts for about 29 percent of all motor vehicle accident fatalities in the U.S. Around sixty-one percent of these drivers have a Blood Alcohol Content of .08 percent or higher.
At Arash Law, our California drunk driving accident attorneys are influential, aggressive advocates for DUI accident victims. Drunk drivers must be held accountable for their egregious and dangerous behavior. DUI accident victims deserve justice. Our law firm is committed to helping injured victims maximize their compensation so that they can pay their medical bills and provide financial support to their families.
Tuolumne County Personal Injury Attorney for Victims of DUI Accidents
Under California's wrongful death statute (California Code of Civil Procedure 377.60), family members of the victim could be entitled to recovery for financial losses — such as medical bills, funeral expenses, and loss of benefits. They are also entitled to receive compensation for noneconomic damages — including loss of love, companionship, consortium. Wrongful death claims are highly complex. Family members of the victims should speak to an experienced California DUI accident wrongful death attorney who can protect their rights.
At Arash Law, we are proud to be aggressive advocates for injured victims. Our law firm does not represent defendants, nor does it serve insurance companies. We use our skills, knowledge, and legal experience to fight for the interests of injured victims. Following an accident, you and your family need the very best California DUI victim lawyer on your side.

When looking for a 'DUI accident attorney near me', you should consider everything from credentials and experience to industry recognition. Of course, nothing is more important than winning the case. Our law firm has a proven record of successful results in personal injury cases. We have recovered more than $200 million for injured victims. Visit our offices in Los Angeles, Sacramento, San Francisco, Riverside, Orange County, and San Diego for any inquiries and concerns. You may also contact us through our hotline (888) 488-1391 for a free consultation with one of our attorneys.