One unidentified person was injured after a bicycle crash in Oxnard on Friday night, October 22.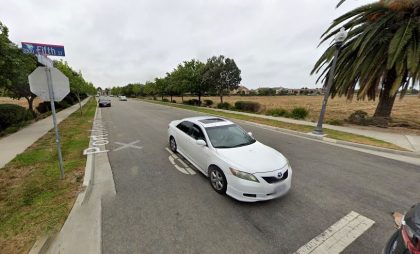 The crash transpired at approximately 8:30 p.m. on East 5th Street, east of Rose Avenue in Oxnard. A 2017 BMW 330i driven by a 19-year-old was initially traveling west on Rose Avenue when the driver swerved into the bike lane to avoid an eastbound tractor-trailer.
Unfortunately, the BMW struck a westbound bicyclist on 5th street. The bicycle rider sustained severe injuries in the crash. He was rushed to Ventura County Medical Center and is listed in critical condition.
The BMW was uninjured in the mishap. He remained at the scene and willingly cooperated with authorities. Meanwhile, the tractor-trailer did not stop at the scene after the crash.
Local authorities are further investigating the case. Witnesses that can give more information about the accident are urged to contact Senior Officer Jose Diaz at 805-385-7749 or by email at jose.diaz@oxnardpd.org.

Bicycle Accident Statistics
Even though the United States has enacted several laws to protect bicyclists, bicycle accidents are still rampant across the country. California leads the nation in the number of bicycle crash deaths per year, with approximately 800 bicyclists dying in the United States in 2018.
In 2019, 843 people were killed in bicycle accidents. The number of bicyclists killed on the road has decreased by 16 percent since 1975, but that number has risen by 36 percent since 2010. Every year, cyclists account for nearly 2% of all fatalities in car accidents in the United States (pedal cyclists). The number of bicyclists killed in 2018 was the highest in a single year since 1988.
In California, cyclists are killed in 4% of all car accidents. This is more than double the national average, putting California first in the country in terms of cyclist fatalities. Bicycle accidents can occur for a variety of reasons. Drivers failing to yield the right of way, failing to check for bikes before pulling out, running a stop sign or a red light, and distracted driving are some of the most common causes.
Bicycle Accident Lawyer for Victims in Ventura County
Accidents involving bicycles can result in life-altering injuries that significantly impact the victim's quality of life. As they recover from their injuries, they may be unable to return to work for months at a time, resulting in lost wages.
Victims of accidents do not have to be concerned about the financial burdens that result from their injuries; they have the right to seek compensation for their losses. Anyone injured in a bicycle accident will need the assistance of an experienced bicycle accident attorney if they wish to file a personal injury claim.
During this trying time, your lawyer can be a supportive and comforting legal ally. They can deal with the insurance companies on your behalf and handle all of the legal work while you concentrate on getting well.
If you need legal assistance, our bicycle accident lawyers at Arash Law can help. Our ultimate goal is to ensure that justice is done for our clients by obtaining the highest settlement possible. Call us at (888) 488-1391 if you have any questions or concerns. We have offices in Los Angeles, Sacramento, San Francisco, Riverside, Orange County, and San Diego.