A firefighter from the Ventura County Fire Department was hurt after a motorcycle accident on Pacific Coast Highway on Thursday afternoon, July 15.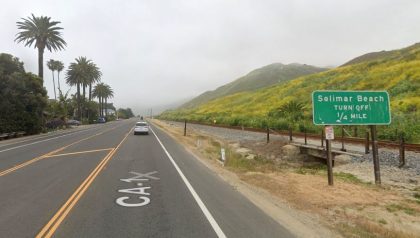 According to the initial reports from local authorities, the accident happened at around 2:28 p.m. on Pacific Coast Highway near Solimar Beach. The firefighter was heading southbound on his 2015 Harley Davidson motorcycle when a 2004 Chevrolet Blazer made a left turn into the beach parking lot suddenly struck him.
Due to the severity of the impact, the firefighter was ejected from his motorcycle and landed on a parked vehicle on the west shoulder of the Pacific Coast Highway.  The firefighter was seriously injured from the crash. He sustained multiple fractures and other injuries, which caused surgeons to amputate his left leg.
The driver that struck the motorcyclist remained at the scene. The mishap did not injure her. Local authorities are further investigating the possible causes of the collision,

Motorcycle Accident Statistics
Motorcycle accidents are terrible tragedies that almost always result in the motorcyclist suffering more injuries than the other party. In a collision, motorcycle riders are extremely vulnerable and can easily suffer catastrophic and fatal injuries. Motorcycle riders are undeniably among the most vulnerable drivers on the road.
According to the National Highway Traffic Safety Administration (NHTSA), motorcycle riders are 16 times more likely to be injured and 35 times more likely to be killed in a crash than car passengers, according to the National Highway Traffic Safety Administration (NHTSA). Motorcycle accidents are on the rise across the country at an alarming rate. After all, about 8.7 million motorcycles were registered in the country in 2017. Motorcycle accidents claimed the lives of 5,014 riders in 2019.
To avoid catastrophic injuries, motorcycle riders are advised to dress appropriately and wear a helmet whenever they ride their motorcycle. Helmet use was found to be 37 percent effective in reducing motorcycle fatalities.
Ventura County Personal Injury Attorney for Victims of Motorcycle Accidents
A motorcycle accident can be extremely stressful and overwhelming, especially if you are injured. Even though it is possible to pursue a personal injury claim on your own, it is preferable to seek the assistance of an experienced attorney to ensure that you receive the compensation that you are entitled to under the law.
The legal support of an attorney is essential in the filing of your claim. As an additional service to clients, they can also communicate with insurance companies on their behalf.
Arash law's motorcycle accident attorneys can be great legal advocates for the victims. We have the resources to assist you in winning your claim. We provide free consultations with no obligation to hire us. We also work on a contingency fee basis, which means you don't have to pay anything unless we win you compensation. Contact us online or by phone at (888) 488-1391.