Two people were killed while one person was critically injured after a multi-vehicle traffic collision in Fillmore on Sunday afternoon, February 21.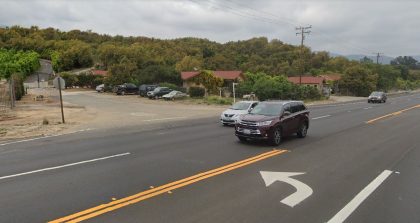 The deadly multi-vehicle collision took place on Highway 126 at Spalding Road in Fillmore at around 2:30 p.m. Three unspecified vehicles collided in Fillmore for unclear reasons.
The circumstances leading up to the collision have not been established. Two people sustained fatal injuries from the collision. They were pronounced dead at the scene.
One person was critically injured, he/she was rushed to Ventura County Medical Center. The identity of the patient has not been disclosed.
Two other people sustained minor injuries but declined medical treatment.
It is unclear whether drugs or alcohol were a factor in the collision. The California Highway Patrol is currently investigating the case. They will attempt to determine the factors and the liability.

Car Accident Statistics
Multi-vehicle collisions are just one type of car accident. This type of accident usually occurs when three or more cars are involved in the accident. They commonly stem from a "chain-reaction" crash, wherein one vehicle will bump into another, causing it to crash into other cars on the roadway potentially.
Car accidents are sometimes life-altering and traumatic. Because of how universal cars are to our lives, drivers often forget just how dangerous they can become and that severe and even deadly car crashes can occur.
Every year millions of people are injured in automobile accidents on roads across the United States while tens of thousands of drivers and passengers lose their lives each year due to crashes. According to the United States Department of Transportation's Fatality Analysis Reporting System (FARS), there were 33,654 fatal vehicle crashes in 2018, which caused 36,560 deaths.
These types of crashes are commonly caused by drunk driving, speeding, and distracted driving.
Wrongful Death Attorney for Victims of Fatal Multi-Vehicle Collisions in Ventura County
Losing a loved one from a fatal multi-vehicle collision can be quite devastating and painful for the victim's family. Facing cases like this can be complicated, which is why seeking the assistance of an experienced attorney is essential.
It's an arduous task to handle a wrongful death claim for a fatal car accident on your own, especially if you don't have the advantage of having a professional legal background. It would be best if you had a fatal car accident lawyer working for you and your family.
A wrongful death car accident lawsuit can help pay for the high medical expenses and other costs incurred from the crash. It can also help provide financial support for those who have lost income because of an injury or an unforeseen death. Legal action might also help prevent a similar tragedy from happening to other families.
Our team of compassionate and experienced California fatal car accident lawyers is available to help you after a loved one's death in a car accident. Arash Law has recovered more than $500 million for previous clients just like you. A fatal car accident attorney from our office can handle the legal issues for you. Call Arash Law today at (888) 488-1391 or contact us online to schedule your free no-obligation fatal car accident case review.