A 29-year-old woman was seriously hurt after getting struck by a hit-and-run driver in Oxnard on Friday morning, January 22.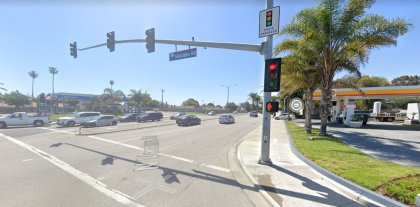 The major accident took place at 1201 West Gonzales Road in Oxnard at approximately 11:00 a.m.
The woman was hit by an unspecified vehicle. The vehicle was reportedly speeding off westbound in the north alley. The driver did not stop to render aid and fled the scene.
The woman sustained severe injuries from the accident. She was rushed to a nearby hospital for treatment.
The identity of the driver and the description of the vehicle used has not been disclosed. Authorities are currently pursuing the suspect.

Hit-and-Run Statistics
In the U.S., all parties involved in an accident must remain at the scene until authorities arrive. Unfortunately, there are still several motorists that leave the scene after an accident.
Approximately 682,000 hit-and-run crashes have occurred annually since 2006. Eleven percent of all traffic accidents involve a hit-and-run driver. There are several reasons why hit-and-run drivers flee the scene. Some factors are intoxication, speeding, driving without a license, or are generally just afraid to face authorities when caught.
Regardless of why, leaving the accident is a crime in itself, and hit-and-run drivers may face serious legal charges. California law is clear that if a motorist bumps or hits an unattended parked car, the driver must leave his or her name and contact information for the driver of the damaged vehicle. If someone's property has been damaged, it is illegal to drive away in an attempt to go undetected. To do so is a misdemeanour that can carry the maximum sentence of up to six months in jail and a fine of up to $1,000.
Personal Injury Attorney for Victims of Hit-and-Run Accidents in Ventura County
When facing hit-and-run cases like this, filing a personal injury claim is essential. It can allow the victims to demand financial compensation for their medical expenses, lost earnings, emotional trauma, and pain and suffering through the personal injury claim.
However, filing the claim by yourself is not recommended. Seeking the help of an experienced attorney is vital to attain the justice that you deserve.
Hit and run accidents are exceedingly complicated, but being adequately compensated for the full range of your injuries is likely to mean the difference between recovering entirely and not doing so. If you were the driver in the damaged vehicle, a passenger in that vehicle, or a pedestrian or bicyclist injured in the accident, were injured by a driver who fled the scene of the accident; you must speak with a dedicated hit and run victim attorney as soon after the accident as possible.
Our experienced hit-and-run lawyers from Arash Law are committed to helping our clients recover the damages they've suffered. We are always available. Call our hotline (888) 488-1391 today to discuss your accident with a lawyer for hit and run cases.