Six people sustained varying degrees of injuries after a multi-vehicle collision near Harbor Boulevard on Saturday afternoon, July 10.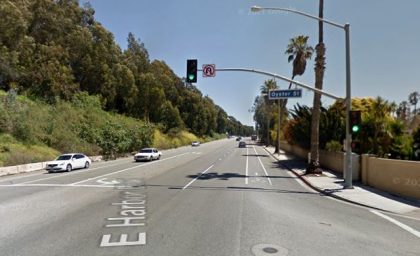 The accident occurred near the intersection of Harbor Boulevard and Oyster Street at approximately 3:50 pm. Three vehicles were reportedly involved in the collision. How the crash occurred and why it happened have not been established.
A total of six people were injured as a result of the crash. Two people were taken to an area hospital, while four others were treated at the scene.
Information about the crash is limited at the moment.  The identities of the involved parties have not been disclosed.
Local authorities are currently investigating the case. They will attempt to determine what triggered the collision and which party will be liable for the crash.

Multi-Vehicle Collision Statistics
Multi-vehicle collisions are a type of automobile accident. Typically, three or more vehicles are involved. This type of accident is frequently caused by a "chain reaction," in which one car collides with another, potentially causing the other vehicle to collide with another.
In the United States, motor vehicle accidents are the most frequent cause of personal injuries. Nearly 2 million people are injured in motor vehicle crashes annually. Meanwhile, in California, approximately 3,304 fatal car accidents were recorded in 2018 alone, while 200,000 people are estimated to be injured every year due to traffic accidents. These accidents commonly occur due to reckless drivers, speeding, drunk drivers, and distracted drivers.
Personal Injury Attorney for Victims of Multi-Vehicle Collisions in Ventura County
Multi-vehicle collision cases are usually more complicated than regular accidents. It's because multiple parties are involved, and establishing liability may be more difficult. Although it's possible to represent yourself in a personal injury claim, it is not recommended.
Self-representation puts you at risk of making errors and forfeiting your right to compensation for your losses. Negotiating with insurance adjusters can be challenging, and the stakes can be high. Protect your rights and future by hiring an attorney to help you settle your case or, if necessary, take it to trial.
If you have been injured in a multi-vehicle collision, don't hesitate to seek help from an experienced attorney. Your attorney can help you with your personal injury claim and can serve as a reliable legal guide.
Are you looking for reliable personal injury attorneys? Look no further; we have experienced attorneys are Arash Law ready to help you 24/7. Call Arash Law today at (888) 488-1391 or contact us online to schedule your free no-obligation fatal car accident case review.