A Santa Paula Police officer was hurt in a DUI-related traffic accident in Santa Paula on Sunday night, July 4.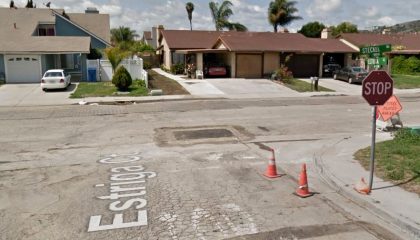 The accident took place at the intersection of Steckel Drive and Estriga Court at around 11:00 p.m. The officer was reportedly dispatched to check a report about illegal fireworks being launched in the area. The officer was standing next to his patrol vehicle when a passing vehicle suddenly struck the driver's side door.
The car then swerved and struck the police officer. The officer sustained serious injuries from the accident and was rushed to an area hospital for treatment. The driver that struck the officer was later identified as 40-year-old Anthony Aceves. Authorities determined that the driver was impaired at the time of the accident.
The suspect was arrested for DUI-related offenses and booked into Ventura County. He is currently held in place of a $50,000 bail. An investigation of the case is currently underway.

DUI Accident Statistics
It's widely known that driving under the influence of drugs and alcohol leads to tragic accidents. While California and the United States as a whole have made significant progress in terms of reducing drinking and driving, there is still a long way to go.
In the U.S., drunk driving is one of the leading causes of car accidents and fatalities. In 2018 alone, there were 10,511 deaths attributed to drunk driving accidents. According to the Center for Disease Control and Prevention information, around 18% of all fatal motor accidents involve drugs and alcohol.
Following a significant DUI accident, the intoxicated driver is likely to face serious criminal charges. Under California state law (California Vehicle Code 23513), a DUI that results in an injury to another person can be charged as a felony offense.
Ventura County Personal Injury Attorney For Victims of DUI Accidents
Even if it leads to a drunk driving conviction, a criminal case will not get you the financial compensation that you need to cover your medical expenses and provide for yourself and your loved ones. You should seek professional representation from a DUI victim attorney near you who can pursue a personal injury claim on your behalf in civil court.
Beyond the statutory requirements, it is also in your best interest to consult with a California drunk driving accident lawyer right away after a crash. Not only will your lawyer make sure that you take action before the deadline, but your attorney will be able to launch a comprehensive investigation of the DUI accident — ensuring that you can bring the most persuasive possible personal injury case.
Are you injured in a DUI-related crash? Consult with one of our attorneys from Arash Law now. At Arash Law, our California drunk driving accident lawyers know how to hold defendants and large insurance companies accountable. Call us now at (888) 488-1391 or contact us online to schedule your free no-obligation fatal car accident case review.