An unidentified 39-year-old man was killed after his bicycle was struck by a passing vehicle in Oxnard on early Thursday morning, February 26.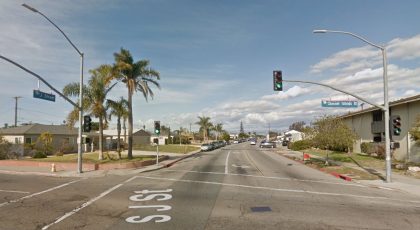 The deadly bicycle collision took place on Channel Islands Boulevard, just west of J Street in Oxnard, around 4:25 a.m.
The bicyclist was reportedly traveling on Channel Islands Boulevard when a westbound 2018 Ford transit van suddenly struck him.
The reason why the collision occurred has not been established. The Ford driver remained at the scene and cooperated with local authorities.
The bicyclist sustained fatal wounds from the collision. Unfortunately, he was later pronounced dead. His identity has not been disclosed at the moment.
Local authorities are further investigating the case. Witnesses that can give more information about the accident are urged to contact the police at 805-385-7750 or send an email to joseph.clarke@oxnardpd.org.

Fatal Bicycle Accident Statistics
California law classifies bicycles as vehicles. Therefore, bicyclists must behave as they would when driving a motor vehicle. They must obey roadway rules, including stopping at red lights and riding in the same direction as traffic. Bicycles also have the same rights as other vehicles.
Unfortunately, motorists often disregard bicyclists' rights and ride too closely or try to pass them when it is unsafe to do so. This leads to serious injuries and deaths.
Statistics show that California leads the nation in the number of bicycling crash deaths per year. The majority of these crashes occur in urban areas, where cars and bicycles interact most often. According to the National Highway Traffic Safety Administration, approximately 455 cyclists in California died from 2016 to 2018.
Cars striking bicycles is the number one cause of bicyclist injuries and deaths in California. In many of these cases, the driver failed to yield the right of way, didn't check for bikes before pulling out, ran a stop sign or red light, or wasn't paying attention while driving.
Wrongful Death Claim for Victims of Fatal Bicycle Accidents in Ventura County
Suddenly losing a loved one due to a deadly bicycle accident can be quite devastating and overwhelming.
The victim's family may be left vulnerable and emotional after their loss, so hiring a capable Ventura County wrongful death attorney is essential. Filing for a wrongful death claim is necessary as the victim's family will receive compensation for the damages, such as medical expenses, lost earnings, emotional trauma, and pain and suffering that the tragic accident has caused them.
After an accident, don't wait to speak to an attorney. No matter the extent of your injuries, you deserve to discuss your eligibility for compensation with an experienced personal injury lawyer. You can likely recover from your medical bills, pain and suffering, property damage, and more.
Our lawyers from Arash Law can serve as a helpful legal fight and vigorously fight for your rights. We will ensure that you will receive the compensation that you rightfully deserve. In the event of any bicycle accident in California, speak to Arash Law about your possible options. Call (888) 488-1391 or contact us online.