A 73-year-old man identified as Eliseo R. was killed after a deadly bicycle accident in Oxnard on Tuesday morning, February 2.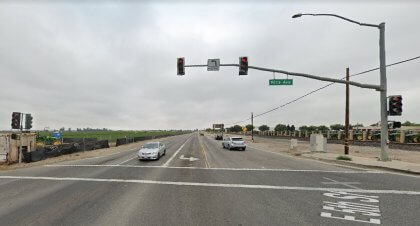 The accident took place on South Rice Avenue, just south of East Fifth Street, at approximately 8:13 a.m.
Ramirez was reportedly riding his bicycle on the right shoulder of Rice Avenue until, for unexplained reasons, he veered off into the left lane where a 1999 black Dodge Ram struck him.
The bicyclist sustained fatal injuries from the accident. He was pronounced dead at the scene. The driver of the Dodge Ram remained at the scene and cooperated with local authorities. His vehicle was impounded as evidence. No arrests have been made at the moment.
Local authorities are currently investigating the case. Witnesses that can provide additional information about the accident are urged to contact the CHP at 805-662-2640.

Fatal Bicycle Accident Statistics
Statistics show that California leads the nation in the number of bicycling crash deaths per year. The majority of these crashes occur in urban areas, where cars and bicycles interact most often. Cars striking bicycles is the number one cause of bicyclist injuries and deaths throughout the state.
Riding a bicycle on the roadway can be quite dangerous and can sometimes lead to fatal accidents, especially in urban areas. According to the National Highway Traffic Safety Administration, approximately 840 cyclists were killed in motor-vehicle related accidents in 2016, accounting for 2 percent of traffic fatalities.
Common reasons why bicycle accidents occur are drivers failing to yield the right of way, running a stop sign or red light, or not paying attention enough on the road, and texting while driving. Drunk driving and careless driving can also lead to a fatal bicycle collision.
Wrongful Death Attorney for Victims of Bicycle Accidents in Ventura County
It can be quite devastating to lose a loved one from a tragic accident suddenly. The victim's family may be left vulnerable and emotional after their loss, so hiring a capable Santa Clara wrongful death attorney is essential.
Filing for a wrongful death claim is necessary as the victim's family will receive compensation for the damages, such as medical expenses, lost earnings, emotional trauma, and pain and suffering that the tragic accident has caused them.
After an accident, don't wait to speak to an attorney. No matter the extent of your damages, you deserve to discuss your eligibility for compensation with an experienced wrongful death attorney. You can likely recover from your medical bills, pain and suffering, property damage, funeral expenses, and more.
In the event of any type of bicycle accident in California, speak to Arash Law about your possible options. Call (888) 488-1391 or contact us online.