Silva was struck by Sharon Pelagio Highway 162 west of County Road FF; Pelagio charged with DUI.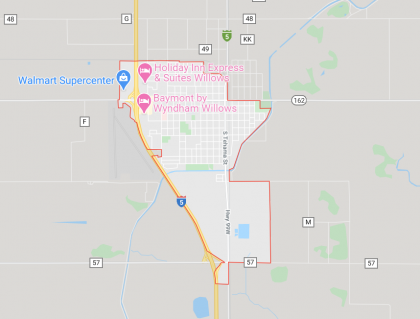 A 42-year-old man identified as Kieth Silva attained serious injuries after his car collided with a drunk driver last March 4 in Willows. 
According to the initial reports, the victim's car collided with a Chevy sedan that was driven by a 53-year-old woman identified as Sharon Pelagio. The collision occurred on Highway 162 west of County Road FF. 
The sedan made an unsafe turn, which resulted in her vehicle drifting towards the opposite lane, inevitably hitting the victim's Ford pickup truck. 
The victim was immediately rushed to the hospital to be treated for his injuries. The suspect was later apprehended. She was arrested for the suspicion of driving while under the influence of alcohol and/or drugs. 
Serious DUI Crash Investigation
It is apparent based on the preliminary reports that the responsibility falls on the suspect as she was proven to be driving while under the influence. Driving while under the influence of drugs and/or alcohol is one of the most dangerous and reckless things that a driver can do. 
Several potential factors need to be examined in this case, such as the results of the blood-alcohol content test of the suspect. When facing cases like this, it's essential to have a professional California personal injury attorney conduct a private investigation. 
Aside from the criminal charges, the victims can also seek compensation through a civil lawsuit filed against the guilty party. With the help of a professional California personal injury attorney, the legal process would be easier for the victim. Personal injury attorneys can re-interview important witnesses, analyze relevant surveillance videos from the scene of the crash, and gather phone and texting records of the liable party. Personal injury attorneys can also serve as a reliable guide for vulnerable victims, ensuring that their rights are protected and that the guilty party will be held accountable for their crimes. 
California Personal Injury Attorneys Can Help
Insurance companies tend to pressure their victims to settle for a quick payout even though the case is worth more. They would attempt to limit the compensation and disregard the long-term consequences and suffering that a victim might experience. 
While the investigation is on-going, victims are encouraged to file a personal injury claim with the help of their personal injury attorney. This enables your attorney to negotiate with an insurance company on your behalf. Attorneys will actively fight for their client's rights and ensure that they are treated with respect and compensated fairly financially.