Criado was struck by Ruby Garcia, who was fleeing from the police while allegedly under the influence, on Princeton Avenue and Fresno Street in Fresno.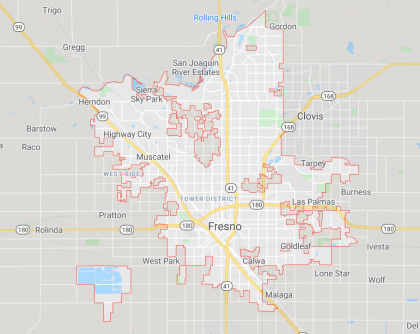 A woman identified as Debbie Criado sadly died after the vehicle she was driving was struck by a suspected drunk driver last March 4 in Fresno. 
The suspect was identified as Ruby Garcia. She reportedly attempted to flee the scene. Before the incident, the Fresno Police was initially searching for a suspect that was connected to an armed robbery at Varsity Liquor. 
The Fresno police attempted to serve a search warrant at a house located in 2000 block of East Ashcroft. But when they spotted a vehicle that was suspected to be connected in the robbery, the driver took off, and the Fresno Police attempted to chase her. 
The suspect drove into traffic and ran a red light before inevitably hitting another vehicle, which had three adults and a 6-year-old passenger. All of the passengers were immediately taken to a nearby hospital. Sadly, Criado, who was one of the passengers from the vehicle, died on the scene. 
Fortunately, the police were able to catch the suspect. Garcia was charged with four felony charges of gross vehicular manslaughter and driving while under the influence of alcohol/drugs.  
Fatal DUI Crash Investigation
It is apparent that the liability, in this case, falls on Garcia as she was proven to be driving under the influence and attempted to flee from the police.
Annually, around 37,000 people die, and another 2.3 million attain injuries in the U.S. due to motor vehicle crashes. There are several factors for these accidents to occur, but the most common one is reckless driving. 
When facing cases like this, it's important to have an experienced California wrongful death attorney conduct a private investigation. A California wrongful death attorney will look into all the other potential factors, including the results of the blood-alcohol content test of the suspect. 
Attorneys can also re-interview important witnesses, analyze any surveillance video from the scene of the crash, and obtain phone and texting records of the liable party while patiently guiding their client through the legal process. 
California Wrongful Death Attorney
The stress and sorrow following the death of a loved one due to an accident can be extremely overwhelming. While the investigation is on-going, the family of the victim is entitled to pursue a wrongful death claim as well as a personal injury lawsuit. 
Attorneys can offer major help to their clients during stressful cases like this. Victims may become vulnerable to manipulation by insurance companies, as they try to pressure the victims to settle for a quick payout even though the case is worth more. Personal injury attorneys can negotiate with insurance companies on behalf of their clients while actively fighting for their client's rights and ensuring that they are compensated fairly as well.